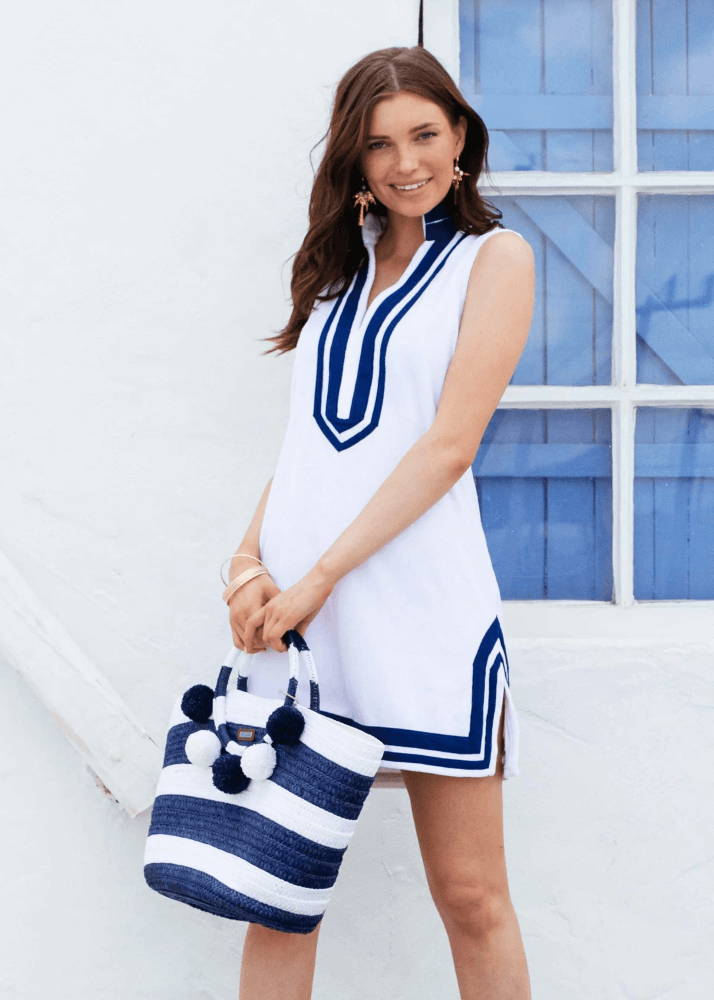 Summer necessities go beyond tank tops, bermuda shorts, and the perfect one-piece or bikini. You also want to think about a cover-up - a piece of clothing that can offer comfort and support while you're out and about on vacation, or lounging between your house and patio during the summertime.
The ideal swimsuit cover-up for women over 50 is equally lightweight, stylish, and supportive, allowing you to strut your stuff after a swim without having to change your outfit completely.
Before you go shopping blindly, we've put together a list of qualities you want to look for in a swimsuit cover-up, plus some of our favorite and trendiest options for 2023. Let's dive in!
Benefits of Wearing a Swimsuit Cover-Up
Cover-ups are a simple solution when it's time to move from one outdoor activity to the next. Whether you're wearing a cover-up while sunbathing near the pool or taking a walk on the beach, there are many benefits to making this piece a clothing staple in your wardrobe, such as:
Versatility. Wear your cover-up with its sole purpose, or sport it around as a dress instead. Sporting a swimsuit cover-up as a dress gives this piece of clothing more than one use, which can help when it's time to pack for vacation.
Breathability. Most cover-ups are designed with breathability in mind since you're wearing them as a complementary piece of clothing on top of your bathing suit (which may also be wet). The perfect cover-up is loose-fitting and made with lightweight and breathable fabric for ultimate comfort.
Sun protection. Cover-ups, especially those designed with UV protection, can help block out excess sun exposure when you're spending your day at the beach or near the pool.
Style. Adding a swimsuit cover-up to your beach look is just another way to elevate your summer style. With so many different styles and patterns to choose from, there's no doubt that there's a cover-up out there for you.
How to Find the Best Bathing Suit Cover-Up for You
Looking for a cover-up that's cute and age-appropriate? Here are some of the most important factors to consider while shopping:
Fabric. Most cover-ups are designed with cotton, rayon, polyester, or linen for breathability and comfort.
Length. Cover-ups can be as short as cocktail dresses and as long as maxi dresses.
Style. From tunic tank tops to a button-front with sleeves, the style possibilities are just as wide as you would find for dress options.
Color and pattern. Whether you prefer a pattern or solid color, cover-ups come in a variety of styles and design options.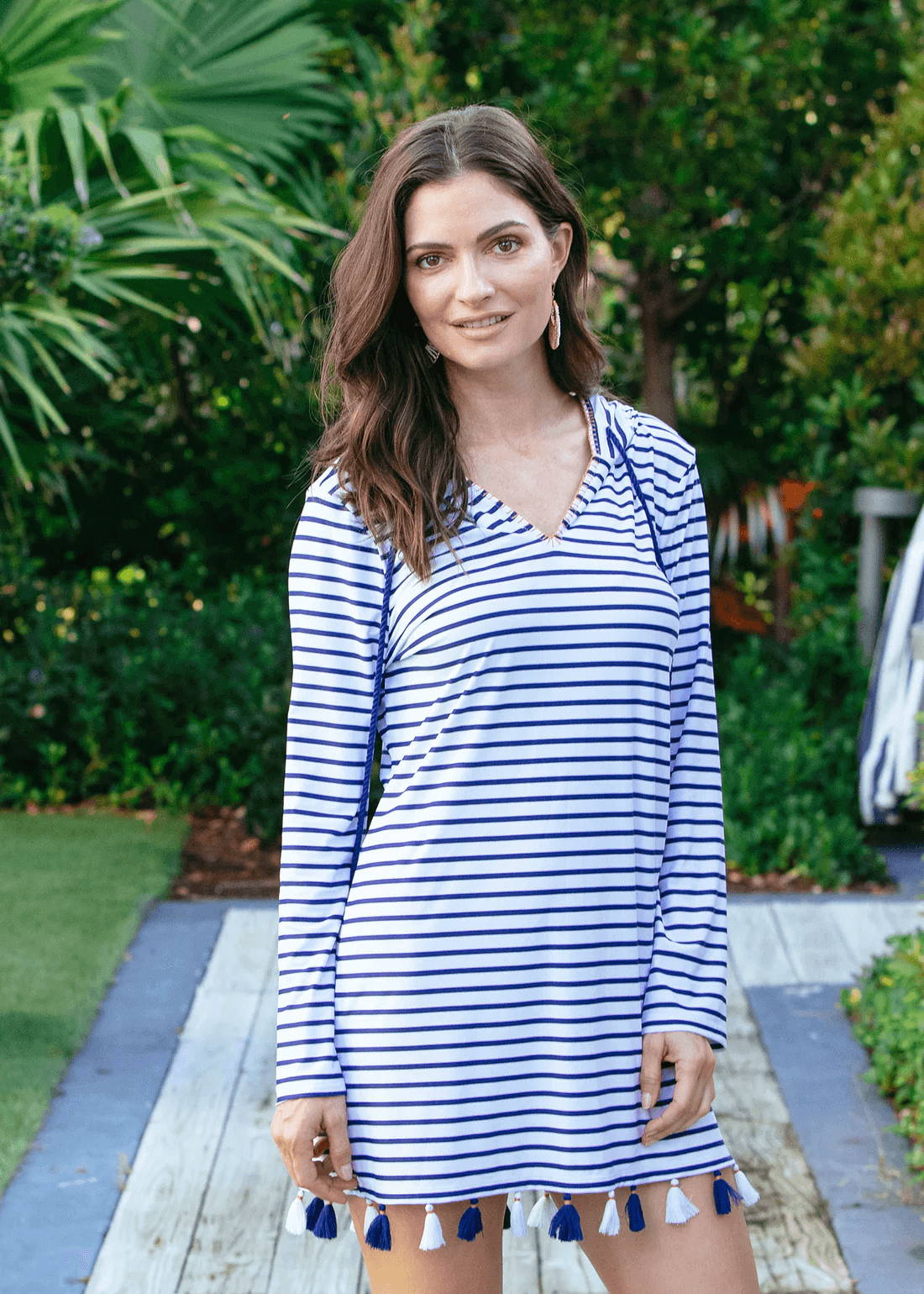 Our Top 6 Picks for Trendiest Swimsuit Cover-Ups of 2023
Shopping for a new coverup? Consider one of these six options available at Anthony's:
Looking for a casual cover-up option for vacation? The Waffle Knit Full-Zip Cover-Up by Jordan Taylor is a cute and comfortable zip-front cover-up that offers ease of use and versatility in style. Available in royal, white, and black, you can easily match this coverup with your bathing suit and go about your day.
If you're looking for a bright, fun cover-up for the summer, you've come to the right place. This Kashmir Paisley Bell Sleeve Tunic by Anne Cole is bursting at the seams with personality with its bright and beautiful paisley pattern. Its bell sleeves are charming and make this cover-up look like a cute resort cocktail dress.
Is there anything more comfortable than walking around in your husband's button-down shirt? You can take that feeling right to the beach with mesh cover-up by J. Valdi. The Santa Barbara Button-Front Shirt Cover-Up is a practical yet cute option for the beach that features a v-neck line, left chest pocket, and ¾ sleeves.
If you're looking for another colorful option for the beach this summer, consider the A New Groove Caftan by Bleu by Rod Beattie. It features a flowing silhouette and scarf patchwork pattern, designed to offer comfort while you sport this lovely coverup on a sunny day.
Shop Anthony's for the Best Swimsuit Cover-Ups of 2023
Searching for a bathing suit cover-up for the summer or an upcoming vacation? Anthony's has a wide variety of lightweight caftans, classic tank dresses, mesh cover-ups, and more to choose from. Shop our cover-ups today to find the perfect option to wear from the beach to the boardwalk.