Homemade sweets are a delight all year round,
but in the summer (especially in South Florida), the heat deters most home bakers from wanting to turn on the oven. With this in mind, we've compiled some of our favorite no-bake treats to satisfy your sweet tooth without heating up your kitchen. Bon appetit!
Chocolate Raspberry Tofu Pie


This easy, creamy pie is chock-full of chocolatey goodness with a raspberry twist. The silky-texture of the filling comes from protein-rich pureed tofu, though no one who tries a slice will be the wiser. A store-bought graham cracker crust ensures that you will be able to whip this decadent-tasting pie up in no time.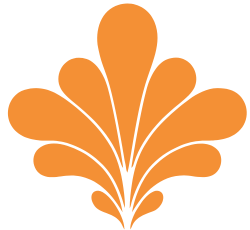 1 1/2 cups semisweet chocolate chips (about 10 ounces)
1 shelf-stable package firm silken tofu (about 12.3 ounces)
1 tablespoon maple syrup
1 tablespoon vanilla extract
1 cup raspberries (either fresh or frozen), plus more for garnish
1/2 cup confectioners' sugar
1 graham cracker pie crust (9 inches)
Microwave chocolate chips in a microwave-safe bowl on medium power for 1 minute. Stir, then microwave on medium power in 20-second increments, stirring between each interval.
Blend tofu in a food processor or blender until smooth. Add the melted chocolate, maple syrup, and vanilla and blend again until smooth. Then add the raspberries and confectioners' sugar and blend again until very smooth.
Spread the mixture into the crust and refrigerate until firm (at least 2 hours). Garnish with raspberries and serve.
Yields 1 pie (approximately 8-10 servings)
Copycat Dole Pineapple Whip

This simple recipe is based on the cult-favorite frozen dessert served at Disney parks. Pineapple-flavored and dairy-free, this refreshing treat that has long brought delicious, cooling relief to overheated theme park patrons can be yours to savor with just a few minutes prep time. Don't forget to serve some up for Dole Whip Day on July 21st!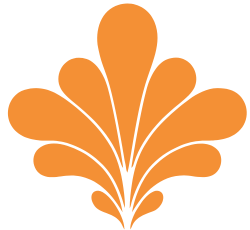 1/2 - 3/4 cup pineapple juice
2 cups frozen pineapple chunks
1 cup dairy-free vanilla ice cream
Blend 1/2 cup of the pineapple juice along with the pineapple chunks and ice cream in a blender until smooth. If the mixture is too thick to blend, add 2 tablespoons of pineapple juice at a time and continue to blend.
Scoop into bowls and serve immediately.
Serves 4
Pistachio-Stuffed Dates with Coconut

Elegant yet easy-to-prepare, these naturally sweet, bite-size snacks can be made ahead of time for your next summer soiree. Serve as a decadent hors d'oeuvre or a light dessert to round out the meal.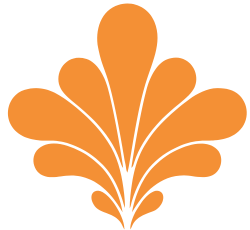 1/2 cup shelled pistachios
16 pitted dates
1 tablespoon toasted unsweetened shredded coconut
Puree pistachios in a food processor until a thick paste forms (about 5 minutes).
Spoon mixture into dates and top with coconut.
Yields 16 dates (about 4 servings)
Is there any better antidote for the summer heat than quenching your thirst with a tall glass of iced tea and lemonade? Yes- eating an Arnold Palmer in ice pop form! Ice-cold and sweet, these popsicles are a breeze to make and a joy to eat on a sweltering day.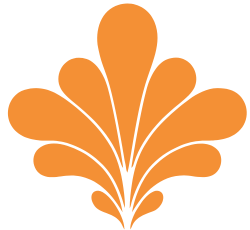 1 cup sugar
3 large lemons, zest and juice
2 cups water
3 individual-sized bags of black tea
Pour sugar into a resealable container along with the lemon zest. Mix until well-combined and set aside for at least an hour.
After an hour, heat the water on the stovetop to a simmer. Add tea bags and cover. Steep for 5 minutes.
Remove tea bags then add lemon sugar and lemon juice to the hot tea, stirring until the sugar is completely dissolved.
Pour tea mixture through a fine mesh strainer into a pitcher.
Pour tea into popsicle molds, leaving about 1/4 inch of space at the top. Insert sticks halfway into the popsicles.
Freeze for at least 4 hours.
Yields 10 popsicles
Healthy-ish Rice Crispy Treats

Better for you than traditional rice crispy treats, these chewy squares substitute almond butter and maple syrup for the usual goopy marshmallow and butter combo. With just three ingredients and a microwave, you'll be able to prepare these tasty and toothsome desserts in a snap.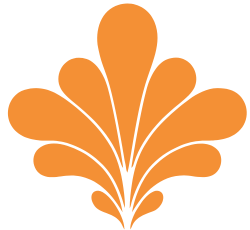 1/3 cup creamy almond butter
1/3 cup maple syrup
3 cups crispe rice cereal
Line an 8-inch square baking pan with wax or parchment paper.
Whisk almond butter and maple syrup together in a microwave-safe bowl until well-combined.
Microwave for 20 second increments until the mixture is warm and fragrant and begins to dry out (about 4-7 intervals). Whisk between each interval.
Add crisped rice cereal to the almond butter mixture and stir until well-combined.
Pour into the baking pan and smooth using a rubber spatula.
Chill in the freezer for 1 hour, then slice into 16 square treats.
Yields 16 treats