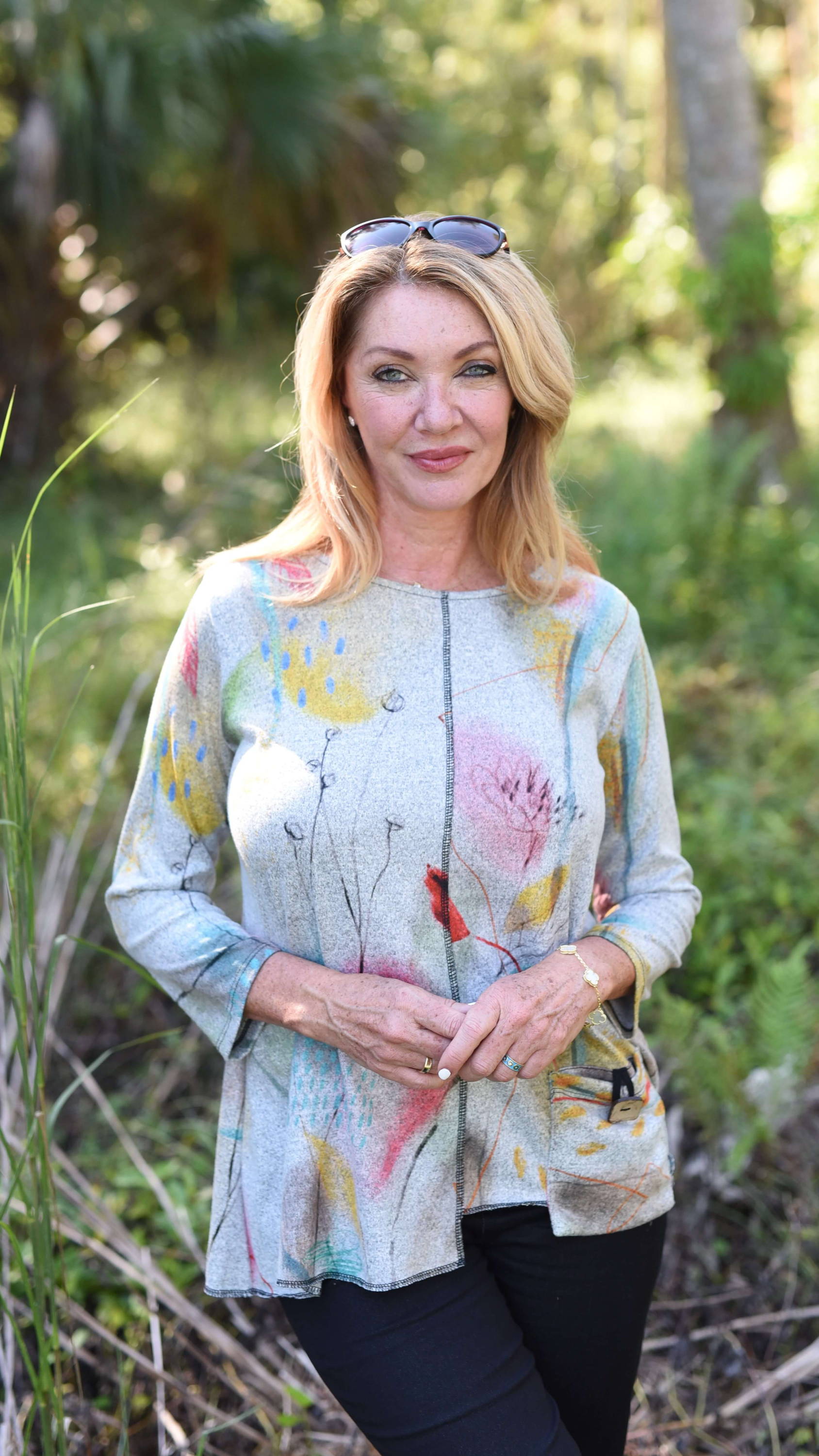 What Style Suits You? Ask Yourself These Questions!
The question of "What style suits you?" can be a little fraught for an aging woman. It's difficult to find fashionable clothes that are mature, trendy, and meet your lifestyle needs.
Personal style is a fun form of self-expression, but there's also a practical element involved. Our clothing accompanies us on all of our daily tasks. It has to keep us comfortable and fit in with the settings where we find ourselves throughout the day.
The first step in how to find a style that suits you is to picture your average day. If you're still working, do you dress for a business casual or office environment? If you're retired, what hobbies take up most of your time?
We came up with a few questions to help you figure out your style-related interests.
Are You A Beach-Goer? Try Tropical Style.
Here in Florida, many retirees spend their days enjoying the beautiful beaches, shimmering waterfront, and warm subtropical climate. Do you look out of place among the palm trees? You might want to transition into a 'tropical chic' everyday wardrobe as you age.
This style runs the gamut from casual to trendy, focusing on beach-inspired vibes. Your wardrobe might include comfortable dresses, light, flowy tops, and bold nautical or tropical prints. Others focus on light and bright colors, which keep things cool and comfy all year round.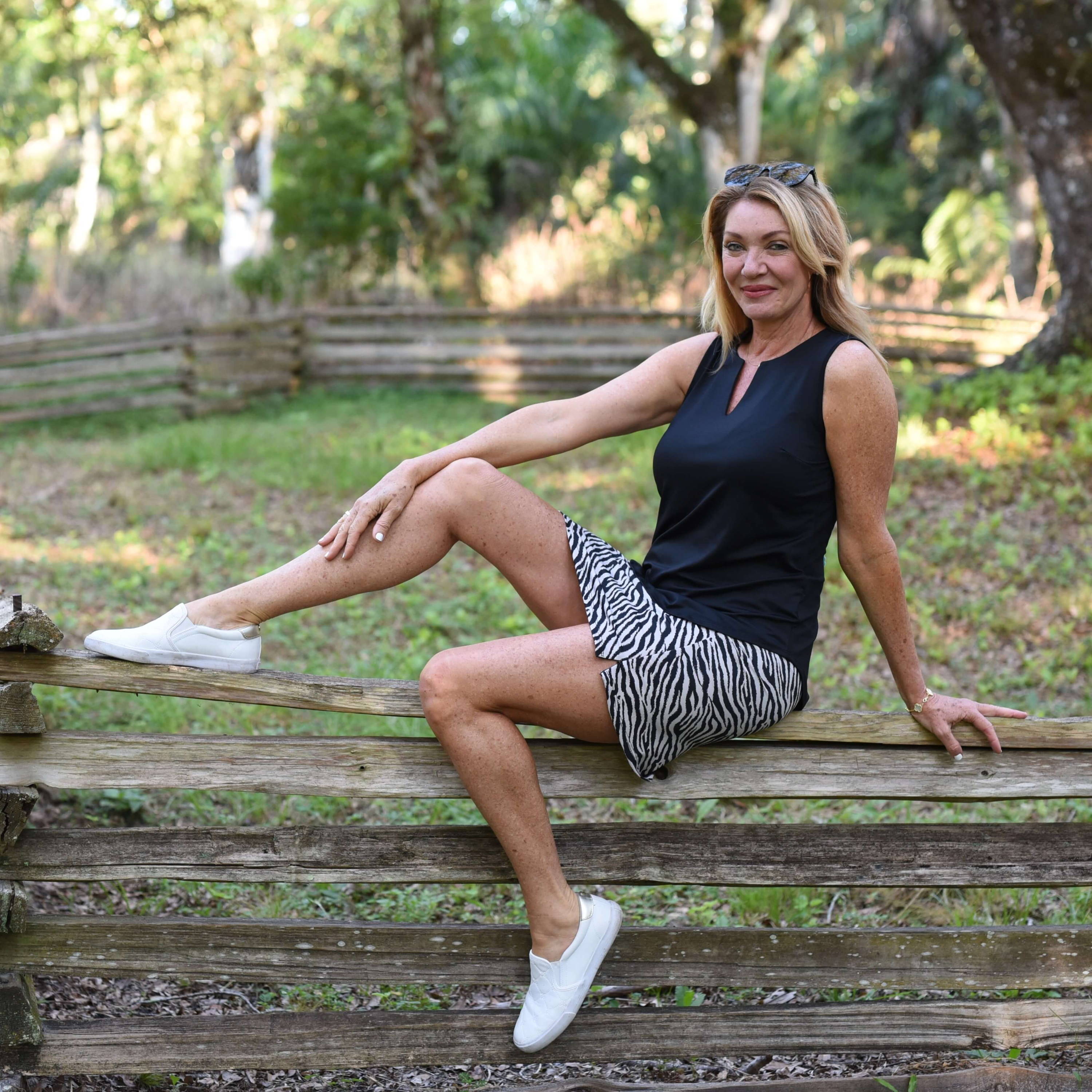 Are You an Active Adult? Try Athleisure Style.
One of the latest trends in contemporary fashion is "athleisure" style. Active individuals wear workout-inspired clothing, whether or not they engage in physical activity. It's a great way to stay comfortable between workouts while giving off an athletic vibe.
These pieces tend to be versatile and flattering. They're also easy to mix and match for a range of sporty but age-appropriate looks. Look for versatile yoga pants or leggings, comfortable fashion sneakers, and zip-up hoodie-style tops.
Do You Follow the Trends? Try Trendy Style.
Have you kept a finger on the pulse of the fashion world as you've aged? You can still wear the latest trends. Our tip for aging fashionistas is to be realistic about your current body type. All bodies change over time, and embracing the transition is the key to looking good in the latest trends.
Start by taking measurements and choosing clothing that fits you well. Many women have internalized the message that "smaller is better." You will always look your best in well-fitting clothing, regardless of what size is on the tag.
We also advise you to wear well-fitting undergarments, especially bras. The proper support can help you achieve the fashion silhouettes you see in the magazines, regardless of your age.
Do You Prefer Things Basic? Try Simple Style.
Not everyone prioritizes fashion, and that's perfectly okay! The key to confidence is building a wardrobe of simple staples for mix-and-match accessibility.
You might have heard the term "capsule wardrobe." This refers to a simple wardrobe consisting of basic, day-to-day pieces that coordinate. Consider collecting the following:
Two to three pairs of pants
Two to three pairs of shorts
A great pair of jeans
Two or three skorts
Two or three dresses
A few nice tops that go with all of your bottoms
You'll always look nice without having to invest too much thought in what you wear each day.
The key to keeping your basic wardrobe interesting is through accessories. You can style your clothes up or down with jewelry, sunglasses, hats, scarves, or shoes.
Do You Have Aesthetic Preferences? Develop a Personal Style!
The wonderful thing about aging is that the older you get, the less you have to prove. Don't feel as though you have to fit into a narrow style category. Start with your heart, and your personal style will reflect your deepest values.
If you're still wondering "what style of clothing suits me?" ask yourself the following questions:
What colors do you gravitate towards again and again?
Which celebrities dress the way you wish you could dress?
What types of prints tend to catch your eye, and what do they have in common?
Do you prefer prioritizing comfort or style?
How important is modesty?
Do you prefer skirts and dresses or pants and tops?
Let these questions guide you on your next visit to Anthony's. When you truly love a piece of clothing, you'll adore how you look and feel. It's never too late to embrace your inner fashionista, whether she's classic or eccentric!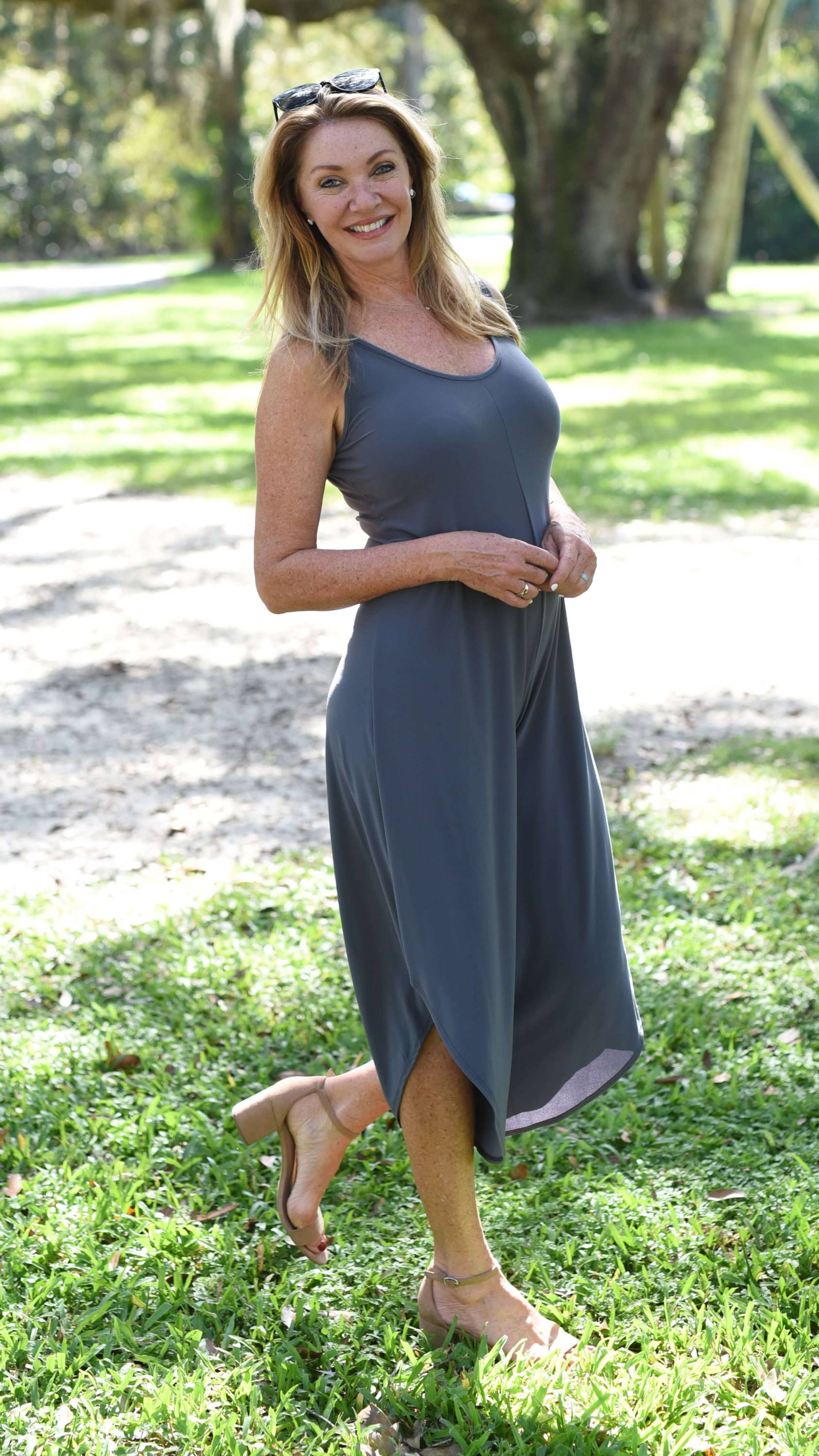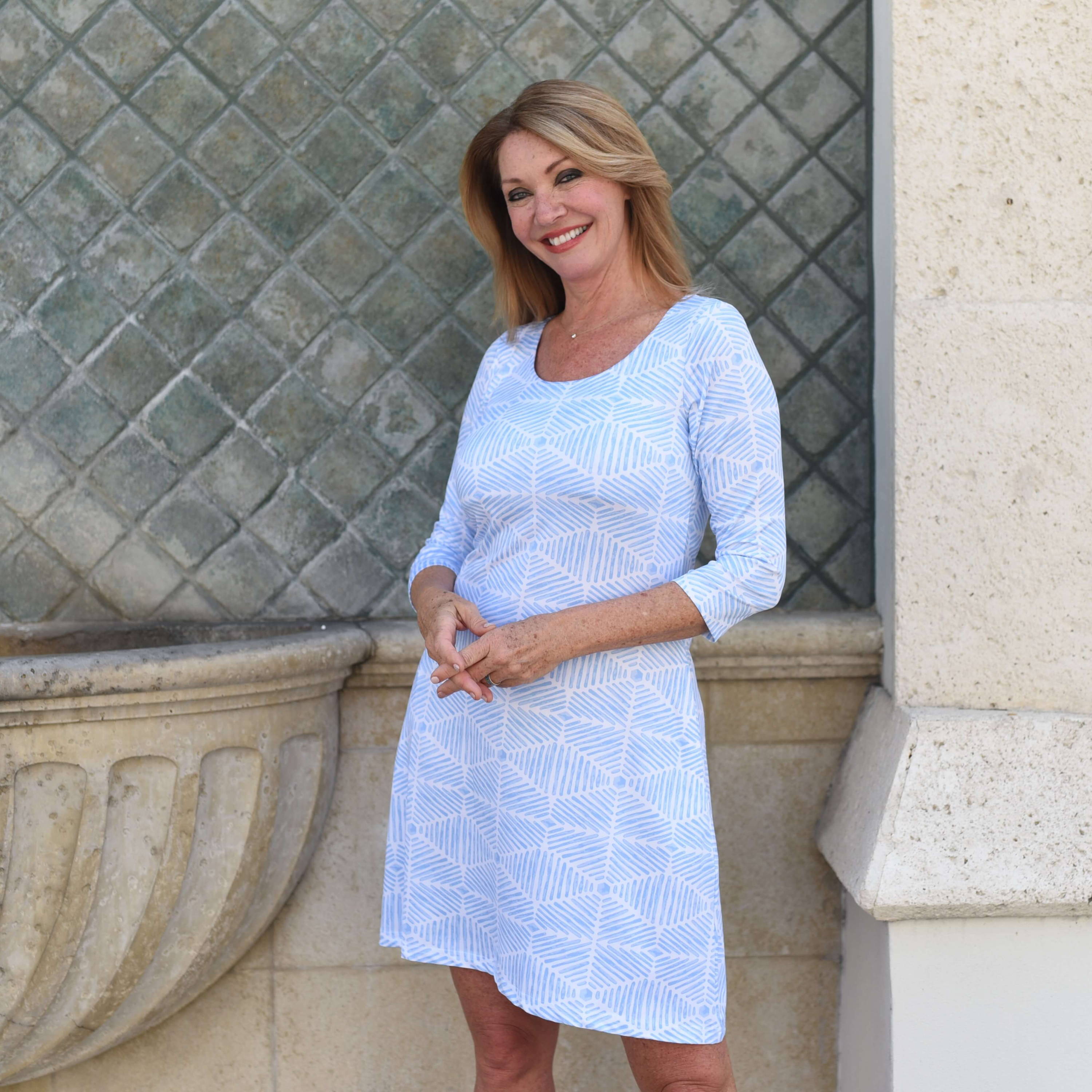 How to Know What Style Suits You
The answer to "What clothing style suits me?" starts with self-reflection. Which pieces, prints, colors, and styles will allow you to live your life to the fullest? We hope the questions above will help you narrow down your priorities and begin to dress your best!
Shop our collection now to start building your next great outfit!