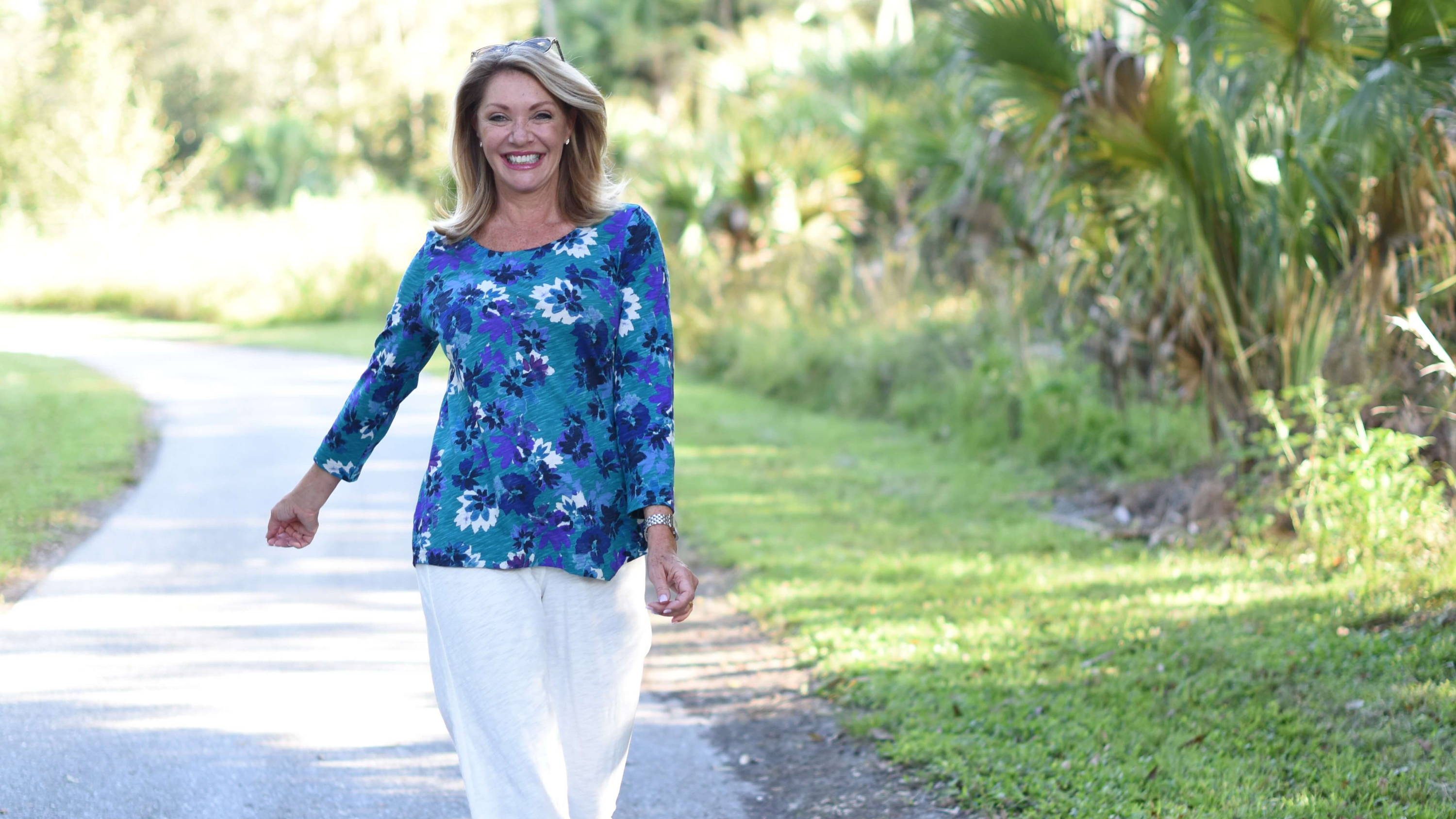 Almost a month into autumn, it has finally cooled down here in Florida (albeit not as much as the majority of the country has!), and most of us welcome the shift in weather. Although we experience fall a bit differently in the Sunshine State, we still have distinct seasonal trends when it comes to fashion. We manage to keep our style uniquely Floridian even when dressing for cooler temperatures. Here are three of our state's best style trends that you should try out for yourself this season:
1. Year-Round Sun Protection
Hear us out: safeguarding your skin from UV rays is important all year long. We know the sun might not feel as hot during the fall and winter months, but its rays can cause damage no matter the season. Don't fret though- if there's anything we know in Florida, it's that living in the sunshine means dressing the part!
At Anthony's, we have years of experience outfitting women with the best that UPF50+ fashion has to offer. We carry a wide selection of sun protection clothing in a rainbow of colors and an array of prints to suit every taste. In addition to the classic sun shirt, we also have many other UPF50+ clothing options, such as pull-on skorts, leggings, jackets, and even dresses. Plus, our clothes with sun protection technology have a myriad of other features, such as being wrinkle-resistant, moisture-wicking, anti-microbial, and cooling to the touch. Apparel that is easy to care for, comfortable to wear, and stylish to boot? Check, check, and check. We hope we've convinced you: this UV protection fashion trend is one you've got to try!
2. Bright and Bold Prints
A drop in temperature is no reason to dress drab. In Florida, we believe that colorfully patterned clothing can be worn any time of year, which is why we have so many vibrant choices at Anthony's. You can start slowly if you're nervous about oversaturating your wardrobe with too much color. Pick a hue or two you're fond of and add some items with prints in that shade to your fall outfit rotation. Then, combine these colorful pieces with neutral-toned basics to even out the effect. Think bold, not busy.
Need a bit of color inspiration? Some bright trending tones for clothes this season include deep purple and hot pink, though any shade you choose will re-invigorate your autumn looks, even if only in small doses. If you are wondering what type of patterns are best, you can never go wrong with floral. In this case, we love larger botanical prints rather than ditsy flowers, and if tropical plants are pictured, all the better! Adorning yourself in tropical blooms and leaves is a great chance to wear your love of Florida on your sleeve.
It never gets that cold in Florida, at least according to folks from elsewhere in the country. But as acclimated as we are to warm weather, those 60-degree days can feel quite chilly to us. Throughout the fall, the temperature fluctuates a great deal, so it's always vital to be able to layer on or peel off an article of clothing to adjust. We have gone into the art of lightweight layering in depth in another post, but we'll share some of our top tips here:
Make sure each layer contributes to the ensemble as a whole. This way, you'll still look great if you have to add or subtract layers accordingly.
Start with a form-fitting base layer that is comfortable against your skin but not restrictive. Once you have this foundation, you can drape more loose-fitting clothing on top.
Stay away from bulky knits. Instead, choose thinner sweaters, cardigans, and ponchos that you can easily fold into your tote bag if you get too hot.
Slip on a faux suede jacket or wrap for an edgy outer layer. This unique material is all the rage at the moment and will finish off your outfit in style.
---
Are there any other great Florida fall trends we're missing? Let us know in the comments!