Sunshine State of Mind Summer Style Guide
Posted on 21 June 2019
Longer days, family getaways, tropical fruits, afternoon rain showers, picnics, evening beach walks, flowing dresses and bright and bold swimsuits -- these are some of things we think about when we think summer. No matter what your plans are for the summer, here's to fun, sunshine and a little bit of R&R. Welcome to Summer!
Whether you are heading out for a bike ride or meeting up with family for a backyard barbecue, this classic Valentina tee is the epitome of summer ease in a beach-inspired color palette. We can't help but fall in love with season-perfect vibrant pieces that mirror the beautiful blues of the sea or the fire-filled sky at sunset. Embrace fashions that reflect the easy living that is summer.
Our ultimate summer bucket list includes the following:
Enjoy relaxing beach days with a good book

Pick some fresh berries

Attend outdoor concerts and movie nights on the lawn

Have sleepovers with the grandchildren

Get away with the family

Pack a picnic

Grow a hearty garden

Nap in a hammock

Hit up a baseball game

Watch a sunset over the water

Catch the fireworks and festivities of the summer season

Bake a fruit pie from scratch

Enjoy the afternoon on a front porch with an iced tea

Go some place you've never been
Thanks to those hot and humid summer days, you definitely need a clothing solution that will battle the heat and prevent sweat. Enter linen -- nature's best fabric. It's lightweight, breezy and super absorbent. What more could you look for in your summer fashions? Did you know that the skin temperature of people in hot temperatures was 3-4 degrees lower for those wearing linen than those wearing other materials? See! It's scientific fashion! Grab a Beyond Capri dress or a Per Se capri and you will be all set for the season.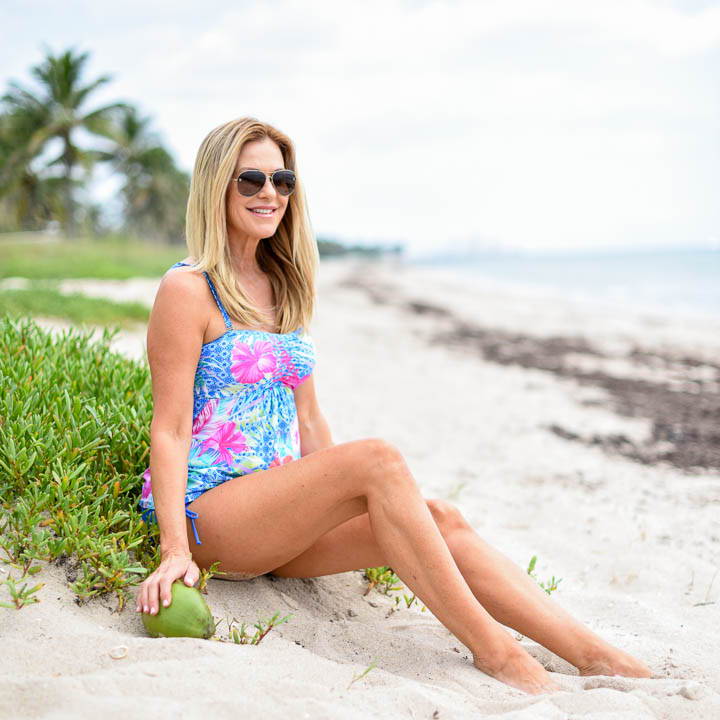 Swimsuits are a must for these summer days. Whether you want to relax by the pool, read the NYT best seller on the beach, or play in the puddles with your grandchildren, you won't make it through the summer without a swimsuit. From tankinis to girl legs to a classic swim dress, there is a perfect style and silhouette for every body type. Best part about it, at Anthony's all of our swimsuits are now on sale.
Don't miss out on the best prices on 2019 swimwear!
A cold shoulder and a classic stripe?! This Cupio top blends the best of summer style into one comfortable, yet stylish top. Stand out from the crowd in the bright blue, lime or classic black and white stripe in this top. The horizontal stripe makes it the perfect summer top for your white Bermuda shorts or capris.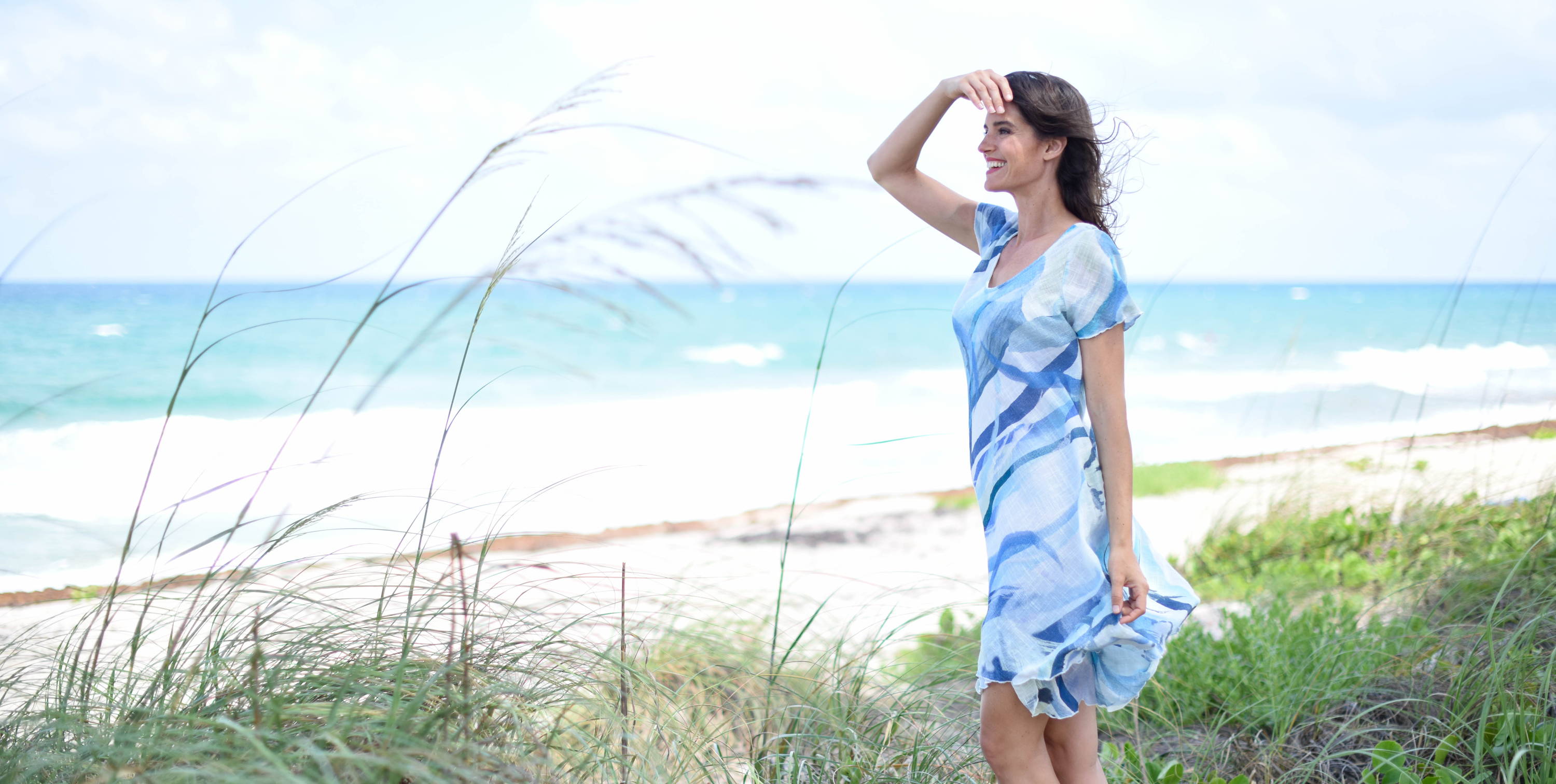 We wish for nothing but blue skies, blue oceans, and beautiful breezy blue summer dresses for you this summer! Dresses are always our go-to in the summer for chic, easy style that will keep us cool. Be beautiful, vibrant and happy in Anthony's sundresses.
'Tis the season to stand out in color. Krazy Larry has mastered the art of the pant in his classic ankle pant silhouette. From bold colors to majestic prints, this pant is ready to take you out on the town. To finish this vibrant look, we paired it with the Shadow Dot Rafaella Button-Front Blouse. Now you just need a chic clutch and you will be all set for summer!
This bright pink tie dye dress by Tiana B. is quite simply a "one knit" wonder. Aside from being able to just throw-it-on-and-go, we love how the shark bite hemline moves and sways for a little something extra. This dress is both feminine and flattering in a color that is sure to draw some compliments!
With all of the summer soirees ahead, think carefree and effortless style for those not-so-formal invites. This sleeveless Impulse top features a fun print and open lace design on the neckline to keep you cool and looking your best. Dress it up a little with a Zac and Rachel skort, or down with a white clamdigger pant for an afternoon of summer shopping.
This season's multitasker: this Impulse shirt can be easily dressed up or down for all your favorite summer activities. It's in a fresh polka dot, featuring a lightweight gauzy fabric and relaxed collar.
Now is the time to fill your closet with casual, relaxed and irresistible pieces in happy colors and bright prints. Really we believe in it all year-round, but now it is truly the season of color.
We hope you enjoy everything that summer brings in style!