The Fourth of July is a great time to show off your patriotic side in red, white, and blue attire! But what should you wear? There are so many options. Choosing a stylish yet comfortable outfit can seem almost impossible — but it's not. Here is a list of great patriotic inspirations to ensure you look your best this Independence Day!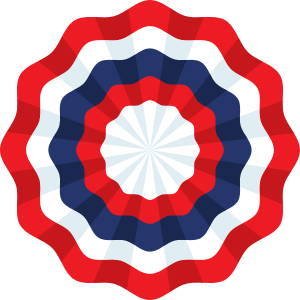 RED, WHITE, & BLUE CHIC:
Dress it Up

Whether you are dressing for Memorial Day, Labor Day, or Independence Day, it's always appropriate to slip on something with a touch of patriotic flair. The trickiest part is striking a balance between Americana details and personal fashion sense.
The right July 4th women's clothing incorporates stars, stripes, and style, evoking the holiday without sacrificing comfort or confidence. Below, explore our top picks for dressier All-American looks.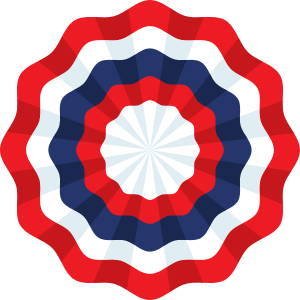 July 4th weekend in Florida is rarely a chilly affair. It's best to have a patriotic, seasonally appropriate summer dress in your closet. Maxi dresses are the easy, breezy solution. They are long, flowy, and easy to dress up or down with jewelry or other accessories.
Consider starting with a solid-colored maxi dress in red, white, or blue. We love the Ruffle Sleeveless Maxi Dress from Mlle Gabrielle. It's light and bright, making it perfect for a July 4th barbeque or outdoor soiree. Pair it with a matching shawl, a patriotic sunhat, and your favorite neutral-colored heels.
The Painted Loop Sleeveless Maxi Dress by Rosalinda is one of the most versatile 4th of July dresses in our collection. The dark navy base is a perfectly patriotic hue, while the white design adds a touch of movement. It's slimming on most body types, so you'll feel confident this Independence Day. It only takes a little pop of red, such as a handbag or bracelet, to create a cohesive July 4th look.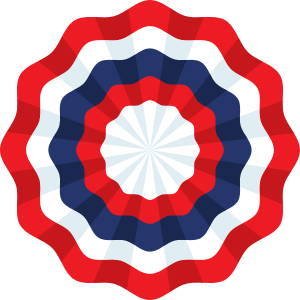 CASUAL PATRIOTIC:
Dress it Down

If you plan to spend your Independence Day chasing after grandchildren or attending a picnic at a local park, you can still sport an all-American look, even if you're just interested in casual women's July 4 outfits.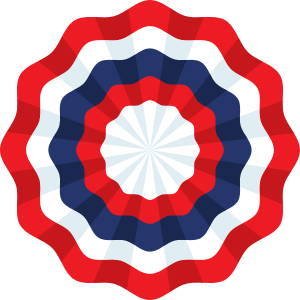 A sundress is a gorgeous, simple, seasonally appropriate way to add star-studded spirit to your casual July 4th look. Focus on the red, white, and blue color scheme.
We love the Polka Dotted Double Layer Tank Dress from Cherishh, which comes in both rose and blue. The pop of white polka dots gives the casual sundress a touch of July 4th flair. It's easy to move in, and the ruffles add visual interest—no bulky accessories required!
Another excellent option is the Denim Floral T-Shirt Dress by Greige. The blue and white flower details create a serene and summery effect. Add a red accent, and you'll have a cute and casual flag-inspired look. It's perfect for the backyard or the beach.

True Blue Tops and Bottoms
If you prefer an even more casual look, pair a striped top with a pair of white or denim capris. Denim is an excellent neutral that still brings in a pop of blue for July 4th style. Likewise, white compliments your patriotic palette and is a cool look for a hot July afternoon. When in doubt, white tops with denim capris or shorts make an easy casual Independence Day outfit.
Are you searching for a versatile top? Start with the Linen-Blend Striped Sleeveless Blouse from Anthony's Resort Wear. The all-over blue and white stripes are an excellent patriotic detail. The light linen construction is cool, comfortable, and casual for a poolside party.
You can also pair a simple white t-shirt with a breezy pair of striped linen pants. It's a simple way to create the most comfortable American-inspired look. Try on the Striped Pull-On Button-Hem Capri Pants from Wild Palms with bold blue ocean-colored stripes.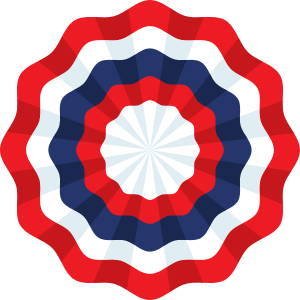 GET BEACHY:
Swimsuits and Cover-Ups

Do you have the perfect 4th of July women's clothing for the poolside portion of your Independence Day weekend? Look into a few of the versatile red, white, and blue cover-ups and swimsuits in the Anthony's collection.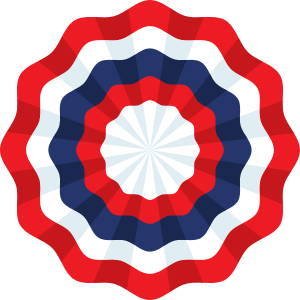 Dressing for the Fourth of July is all about pops of patriotic colors. Prioritize red, white, and blue solids, stripes, and star-spangled prints for the perfect All-American aesthetic.

Do you want a way to go above and beyond when putting together July 4th outfits for women? Shop brands made in the USA! You'll look good and feel good about your Independence Day ensemble.