Best Resort Dresses for Women Over 50 and How to Style Them
Getting dressed up for a beach vacation can feel a little complicated at times –- wearing a long, expensive gown isn't necessarily appropriate when you're spending most of your time on the beach or near the water. Cue women's resort dresses, which offer style, comfort and functionality while you're spending time in the sun and hopping from one resort bar to the next.
"But what exactly is a resort style dress, and where can I find them?", you may be wondering. Luckily, Anthony's has a wide array of resort dresses to wear that are designed for older women of all body shapes. Let's take a closer look at what defines a resort vacation dress, plus our favorite options and how to style them.
Resort wear for women over 50 generally includes long sleeved blouses, knee length bermuda shorts, tank tops, and of course, dresses. Dress styles for a resort are typically made with breathable fabric and flowy design, perfect for navigating the sand and sun without compromising your comfort.
Woman's World calls a maxi dress the perfect resort style dress option for a resort vacation, as it has the "perfect blend of elegant and fun, making it a great option for nights spent dining and dancing."
Maxi dresses are great because they have a subtle hint of elegance without being over the top. Plus the flowy design makes it comfortable and inviting for most relaxing resort activities, whether you're lounging on the beach or grabbing a bite to eat with your significant other.
Of course, you'll also need fancier options for date night during your vacation, and there are plenty of sleek black dresses and cocktail dresses in a resort style that you can also bring along. In most cases, these dresses will be designed with breathable fabric and mobility to ensure comfort doesn't fall by the wayside while you're on vacation.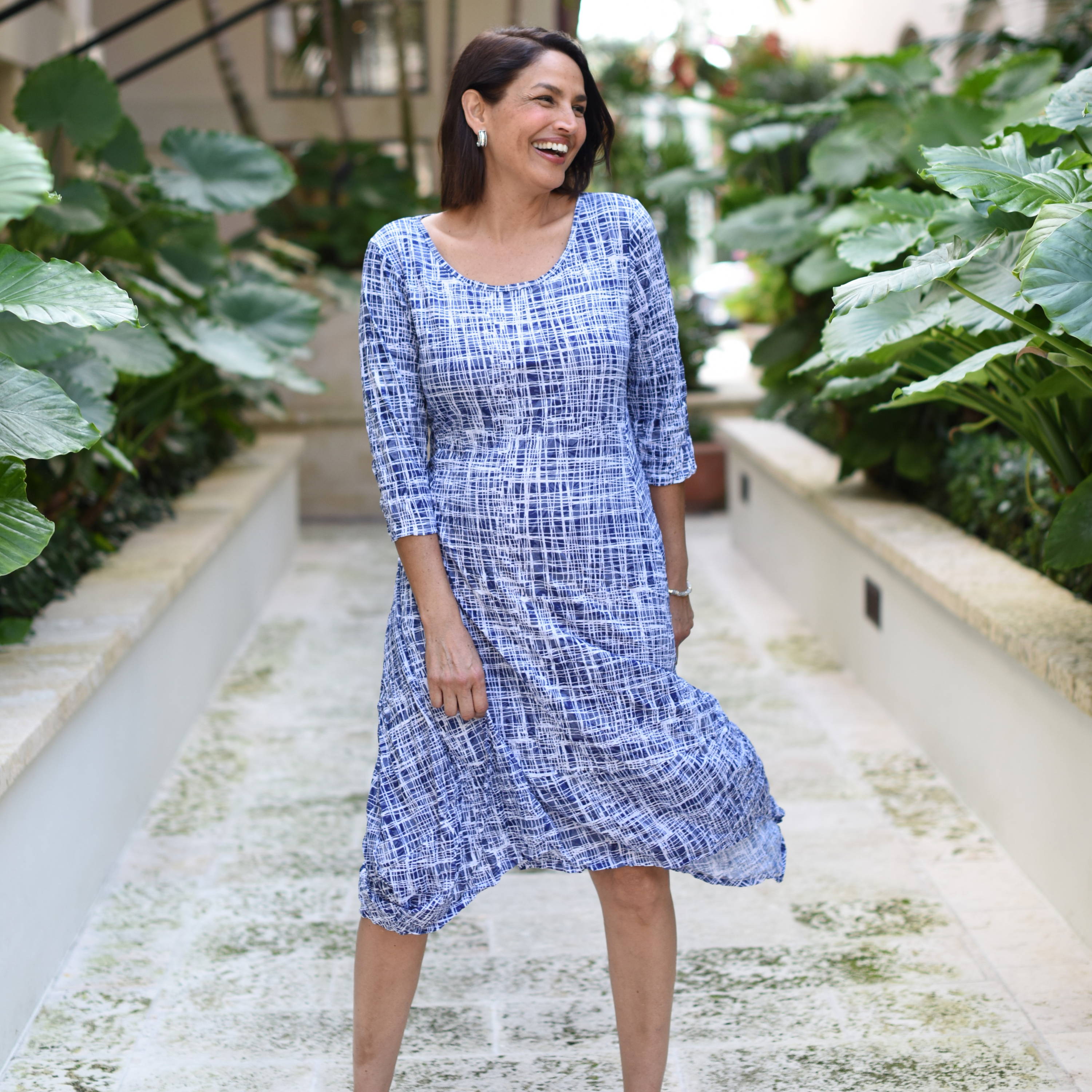 Best Dresses For Women Over 50: Our Favorite Ladies Resort Wear Dresses
Looking for one or more resort style dresses to wear on an upcoming vacation? We've got you covered. Here are five of our favorites:

HOW TO STYLE WOMEN'S RESORT WEAR DRESSES
Once you've found the perfect resort style dresses for your trip, make sure to keep accessories in mind! Here are a few suggestions from Travel Fashion Girl that can help you put together the perfect resort wear look:
🕶️  A pair of chic sunglasses
👜 A bag or purse that meets your needs
✨  Gold bangles and necklaces
👠 Comfortable and stylish sandals, a pair of flats, or a pair of heels
Shop for Resort Wear at Anthony's Ladies Apparel
Whether you're looking for fun maxi dresses or Bermuda shorts, Anthony's has all of the resort wear you could possibly need! No matter where you're headed for some much needed R&R, we can help you decompress on your resort vacation in style. Shop our collection of resort dresses today!