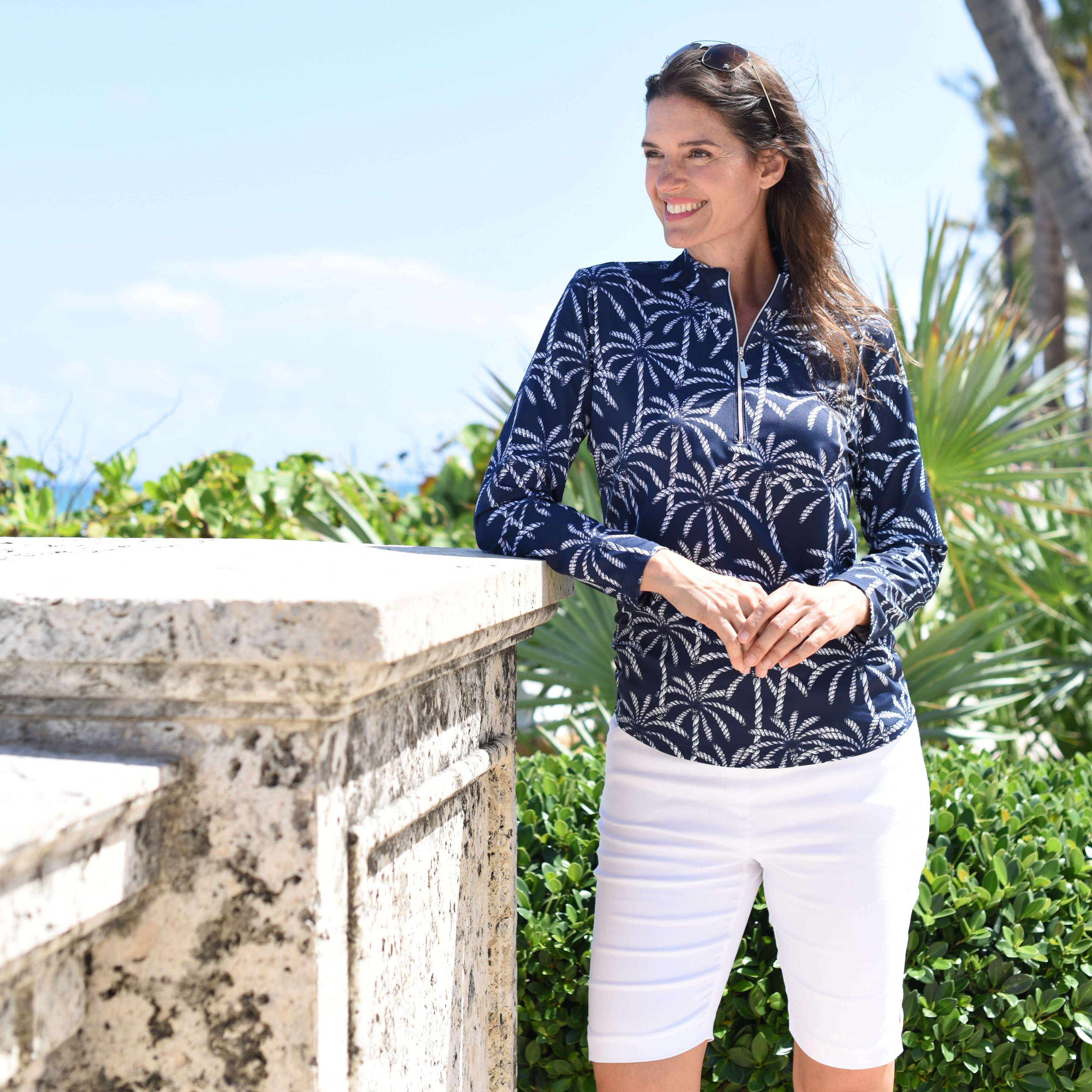 Labor Day Weekend is a time to relax, unwind, and enjoy yourself. Most women try to look their best while savoring the final days of summer. For many, that means having a final celebration to say farewell to this spectacular season.  
You might use the BBQ grill one last time, savor fresh summer produce, or spend your final hours in the pool. What will you wear during those bittersweet Labor Day events? If you haven't put together your outfit yet, it isn't too late!
Choose the Outfit Based on the Venue
The first step in choosing the perfect look is to know what type of event you're planning to attend. Most Labor Day get-togethers tend to be on the casual side. If you're spending your summer send-off poolside, consider dressing down in a comfortable, casual ensemble.
With that said, some lucky ladies get to spend their labor day attending a more elegant affair. If you will be attending a gala or cocktail party, feel free to dress things up!
With that in mind, the five outfit ideas below are most appropriate for events on the casual side.
What About Wearing White?
We've all heard the fashion rule "Don't wear white after Labor Day," but what about on Labor Day?
We recommend erasing that old-fashioned rule from your mind! Today, white is one of the most popular Labor Day colors to wear! In fact, most stylists consider late August to be the height of "peak white season."
Embrace those white jeans, dresses, and tops during the fleeting days of warm weather. We promise you won't be breaking the rules. Allow the five outfit ideas below to get you started.
1. Relaxed Yet Chic: Denim Bottoms + Blouse
You can't go wrong with a classic style combination like denim bottoms and a blouse. We love the easy, breezy look of lighter-colored denim in the summer. Consider a pale, beachy wash or an all-white denim bottom.
In terms of cut, you can't go wrong with capri-length denim in the summertime. If your event is after sundown, consider skinny-cut jeans, which pair great with flats or sandals.
If you do choose skinnier jeans, pair them with a flowy blouse with a unique print or texture. It's the perfect way to add some bright color to your summer ensemble. We love tropical-inspired floral prints during the dog days of August.
2. Cute & Casual: Maxi Dress + Linen Jacket
A gorgeous maxi dress is a simple solution to your summer style woes! They provide a polished head-to-toe look ideal for Labor Day weekend, whether you're picnicking or poolside. The silhouette creates the illusion of length while adding a touch of elegance. As the evening cools down, add a versatile denim jacket to keep things comfortable and casual.
3. Beachy & Beautiful: High-Waisted Shorts + Tee
A backyard barbeque or blissful beach day calls for a comfortable, casual look that flatters the figure. Elevate your everyday t-shirt and shorts combo with higher-end resort wear pieces. You'll stay comfortable in the summer sun without sacrificing style.
We love the way that high-waisted shorts draw attention to your waist. Likewise, a longer pair of shorts with a tucked-in top creates an appealing sense of asymmetry. Choose a well-fitting t-shirt with a flattering neckline to finish the look.
5. Timeless & Classic: All-White Outfit
A day spent outdoors at the very height of summer might call for a white-out! Whether or not you choose to wear white after Labor Day, enjoy one final weekend of head-to-toe summer splendor.
We love the look of a flowy white dress, especially if you're spending the day at the beach. White provides a natural contrast against the ocean, like clouds in a clear, blue sky. Many great summer dresses double as a cover-up for your favorite bathing suit.
For a more casual style, pair some cool, comfortable white linen bottoms with a white sleeveless top. You'll look cool, stay cool, and won't have to sacrifice style for comfort.
Shop Labor Day Outfits at Anthony's
Summer will be over before you know it. It's not too late to say farewell in a gorgeous Labor Day Weekend outfit from Anthony's. Browse our online collection to discover flattering and eye-catching pieces that are worthy of a celebration.