Once the cold chill of winter subsides and the weather starts warming up, there's nothing like tossing those jeans to the back of the closet for the freedom and ease of a fab dress. Not only does it give you a chance to reimagine your look, but it's also a great way to ring in the new season.
Better yet, why not pick up a new party dress or two for all those events that you'll be going to and hosting this summer? After the long winter, it seems like everyone's looking for something to do, and who can say no when those invites start rolling in? Whether you're the hostess with the mostess or the one bringing the salad or bottle of wine to the party, we'll help you stay looking chic with these cute sundresses for summer!
Rio Flowers Short Sleeve Linen Dress
Colorful, comfortable, and breathable, this Kaktus dress is perfect for ringing in the summer in style. Fun enough to be worn in a casual setting, this summer sundress also has an elegant pattern, texture, and cut that make it appropriate for slightly more formal settings, too.
Twisted Knots UPF50+ Sleeveless Dress
This Anthony's Resort Wear Dress is the epitome of easy, breezy, and classy summer wear. With its UPF50+ sun protection, it safeguards you against UV rays. Plus, with its wrinkle-resistant design, this dress makes a great addition to your travel wardrobe. Pair it with more formal heels for an upscale look or with flats for everyday comfort and style.
Beaded Tassel Necklace Halter Dress
This dress by Mlle Gabrielle is flowy, tiered for extra visual appeal, and fun! It comes in fuschia, green, ivory, and royal so there's a perfect shade to fit your mood. Buy one or buy them all!
Perfect to pair with a cardigan or shawl thanks to its solid color, this dress' built-in tassel necklace adds a touch of glam. Meanwhile, its midi length (which falls well below the knee but not quite at the ankle) gives it a practical appeal.
Beaded Waist Embroidered Dress
Our list of cute summer dresses wouldn't be complete without this one! Perfect for lounging, running errands, and more, this Raya Sun dress offers a dip-dyed finish for a rustic yet elegant look and feel.
The beaded waistline and V-neckline add a touch of class. Meanwhile, the cap sleeves are not only stylish, they are also practical for hot days.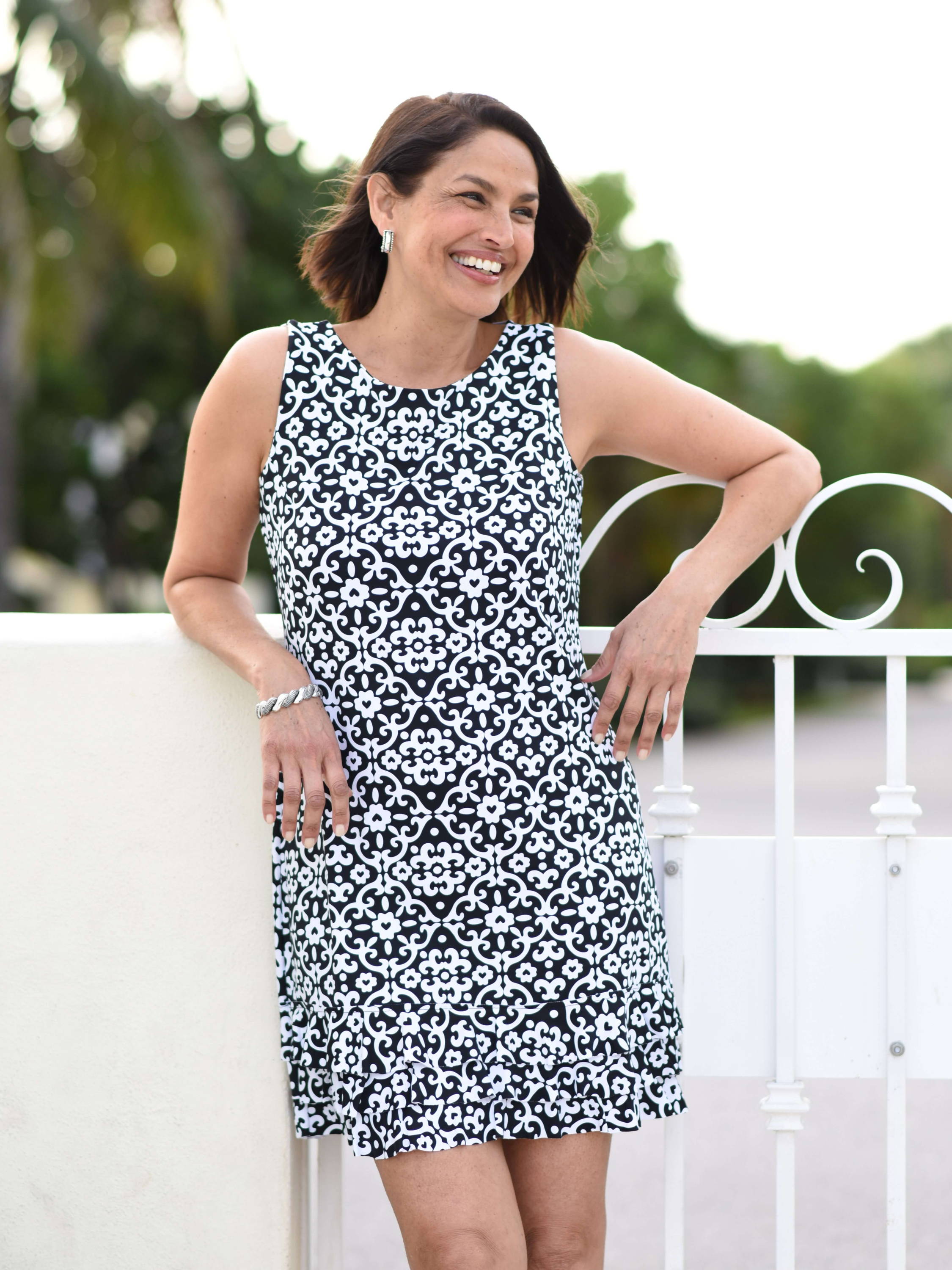 From Your Friends at Anthony's
Here at Anthony's, we believe that every day can be a vacation with the right dress. From party dresses for summer to everyday dresses that you can build a wardrobe around, we have all the latest on-trend looks and classic styles to meet every social need. Designed with you in mind, Anthony's dresses are just right for a night on the town with friends or for simply relaxing around the house.