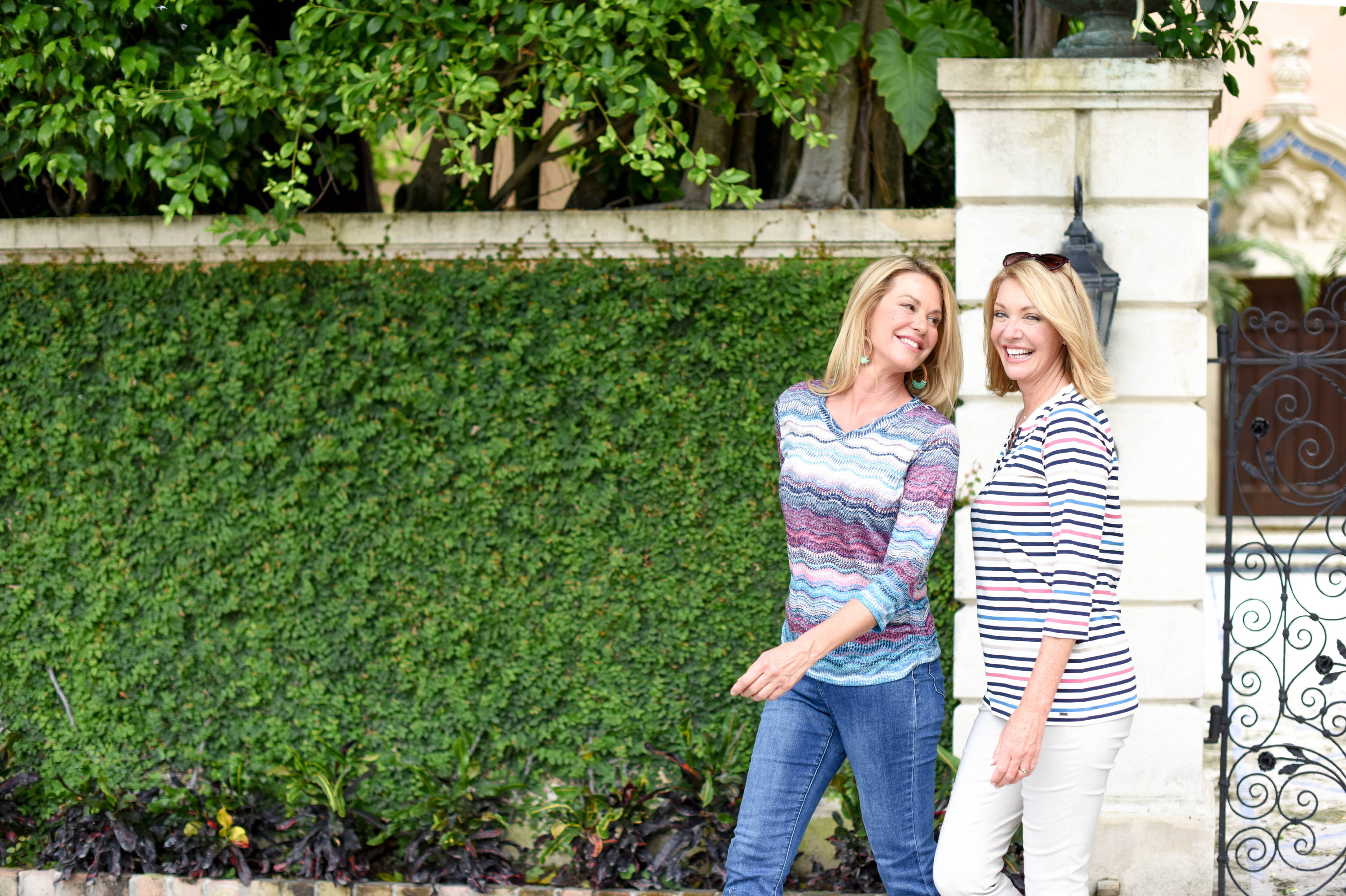 Fall is a little bit of a taboo word here in Florida. First off, it primarily signifies Hurricane season more than any sort of temperature change. September and October in Florida mean you are ready for whatever Mother Nature sends your way. In preparation, you bookmark the
National Hurricane Center's website
, keep tabs on Jim Cantore's whereabouts, and tune into the Weather Channel.  
It can also be challenging to get into the spirit of Fall when the temps usually continue to hover around the high 80s and low 90s. We can only consider it a real "fall day" if the humidity dissipates just a little. The leaves don't change colors here, and you won't even be considering a jacket until at least the Holidays approach.
Despite the challenges of Fall in Florida, we still appreciate the season. Since we don't naturally get to experience the wonders of Fall, we have to get a little creative. To do this, we might book a weekend in the mountains to see the leaves change. We might just enjoy a
Pumpkin Spice latte at Starbucks
, while others bake some pumpkin muffins with their grandchildren.
As far as fashion goes, while we won't be layering up in style, we still like to switch up our wardrobe a little. Don't worry, we aren't going to recommend you wear your sandals with wool pants and cashmere sweaters - that's winter in Florida.
This year we are looking to FDJ to lead the way. They have released a Fall collection that embraces the season in a way that even us Floridians can participate in. From breezy blouses featuring fall-inspired prints to striped tees in the fall hues of the year. Even without those idyllic fall days, you can still elevate your fall fashion wardrobe with some of our favorites from French Dressing Jeans.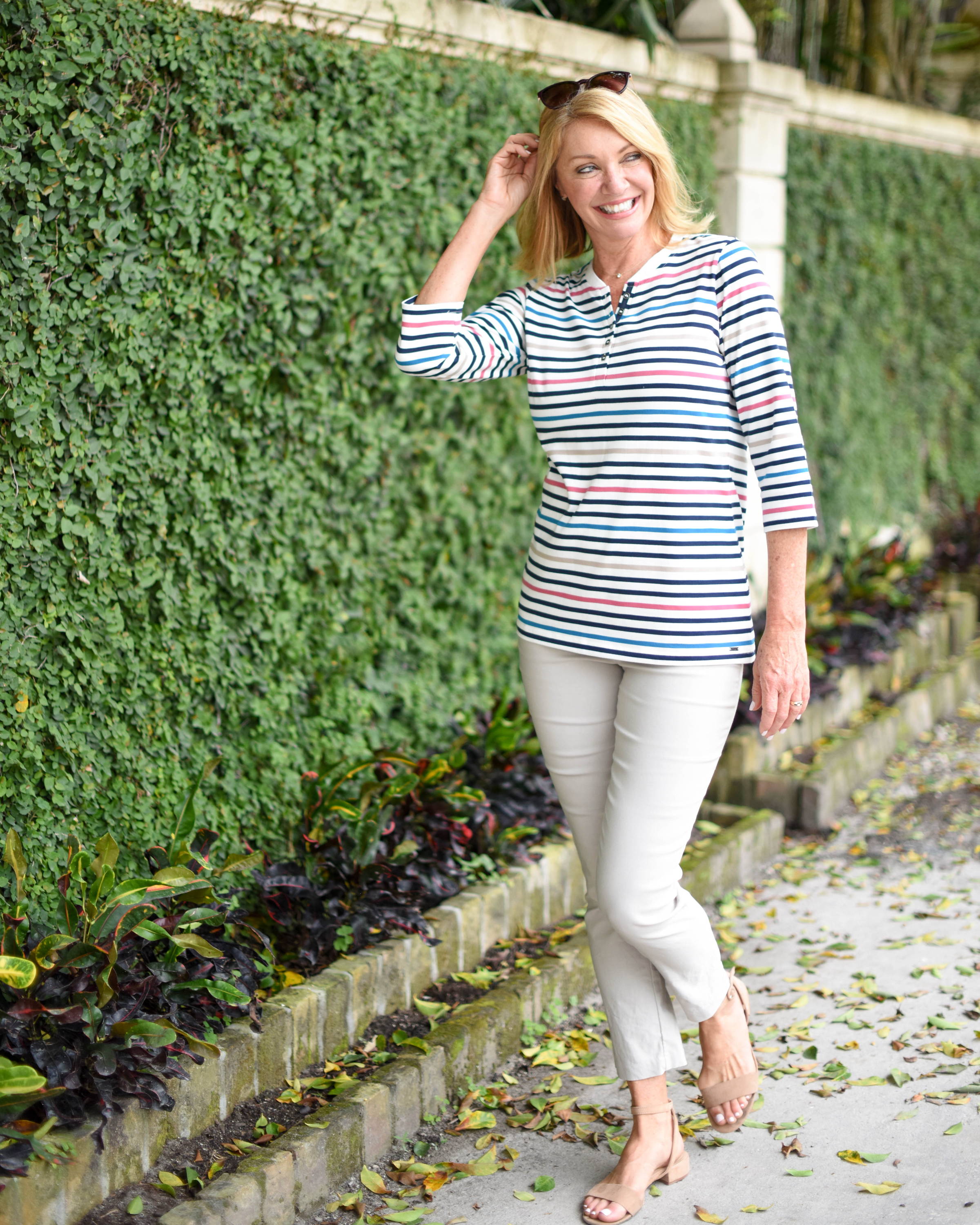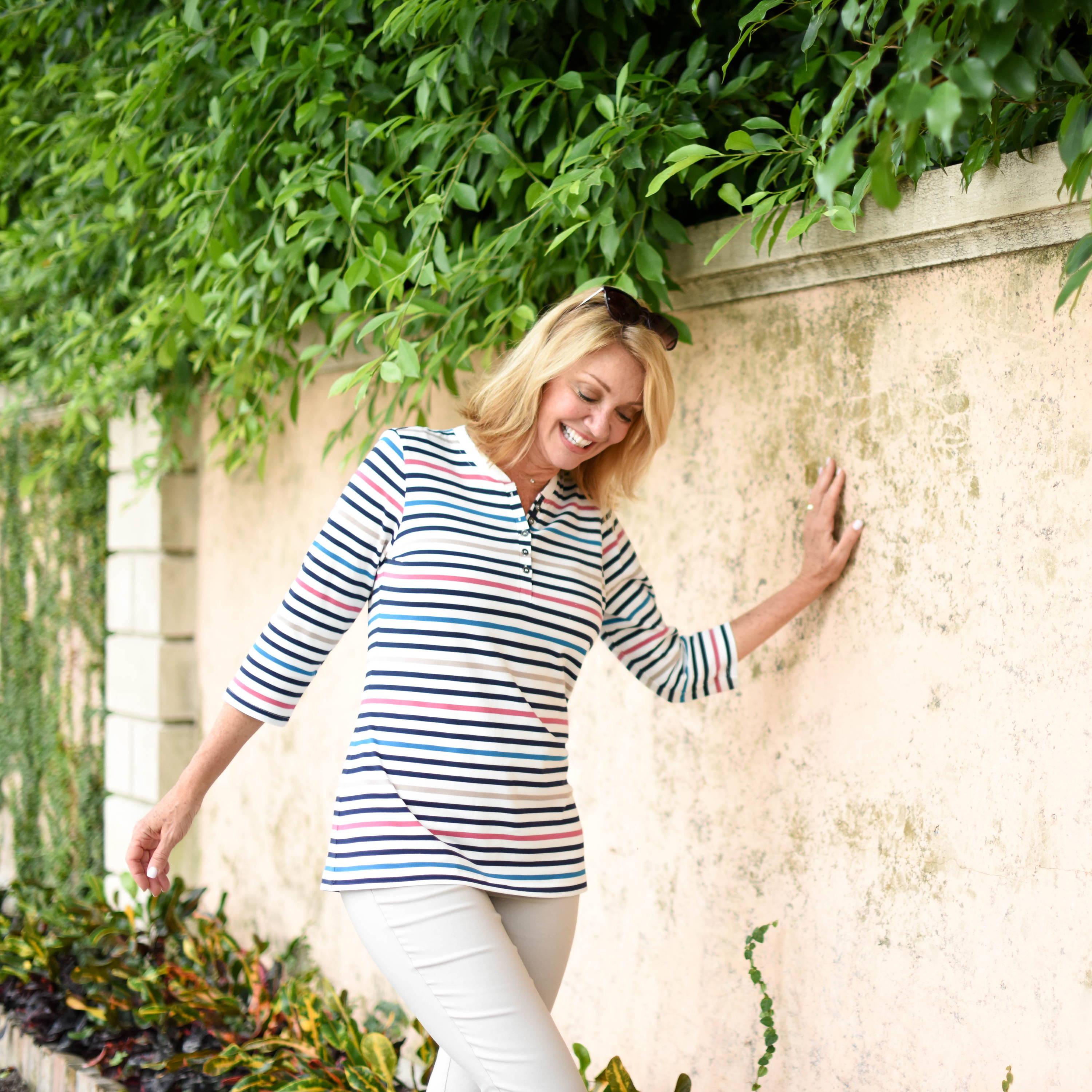 We realize that for some denim is just not your style. If you prefer the classic Coconut Row ankle pants, bermuda shorts, or capri pants, we have found the perfect top for you. This French Dressing stripe top features the perfect color palette to prepare your wardrobe for the changing seasons. It might even make you forget for a moment that it is still Hurricane season. Pair this casual top with fun red or teal accessories for a complete Florida fall look.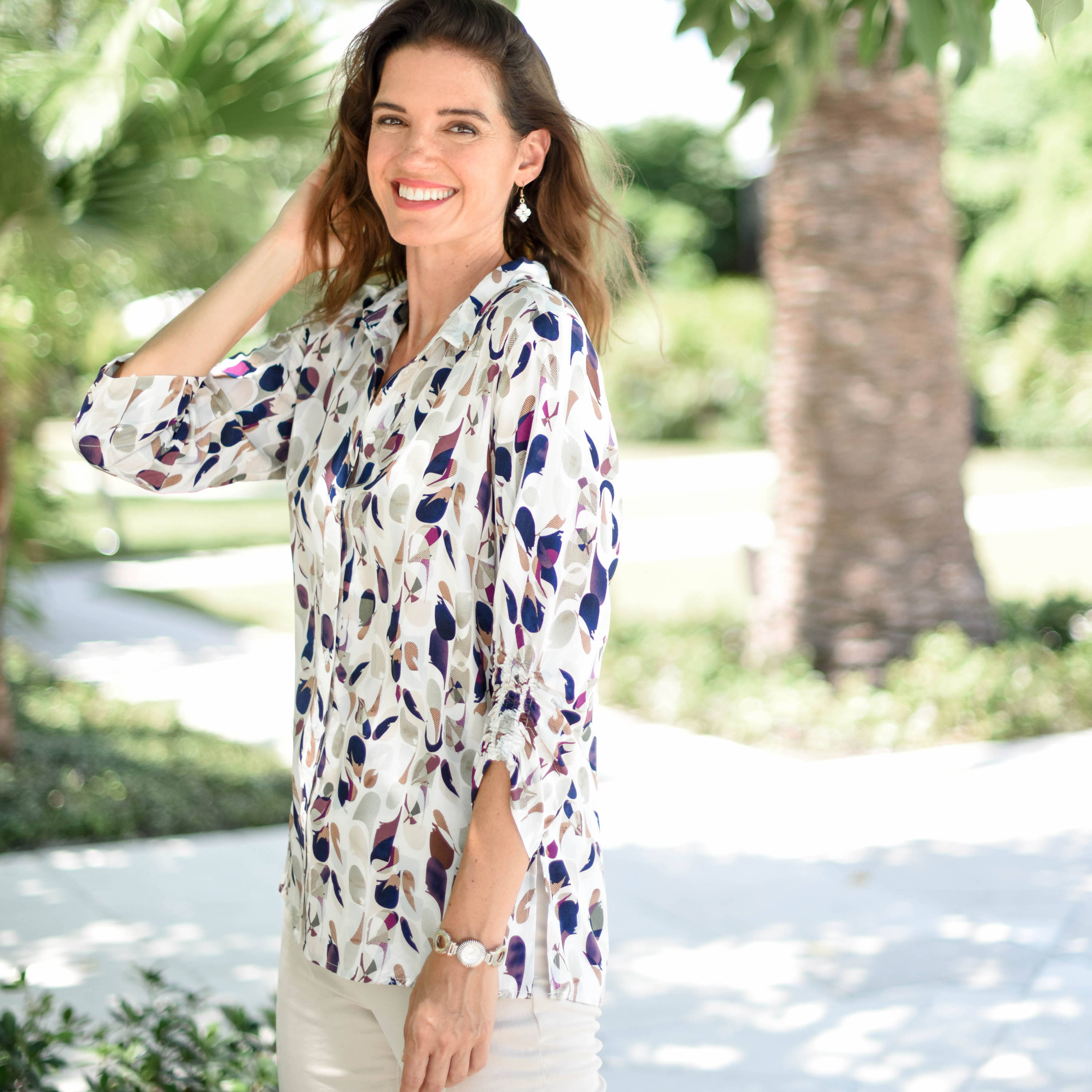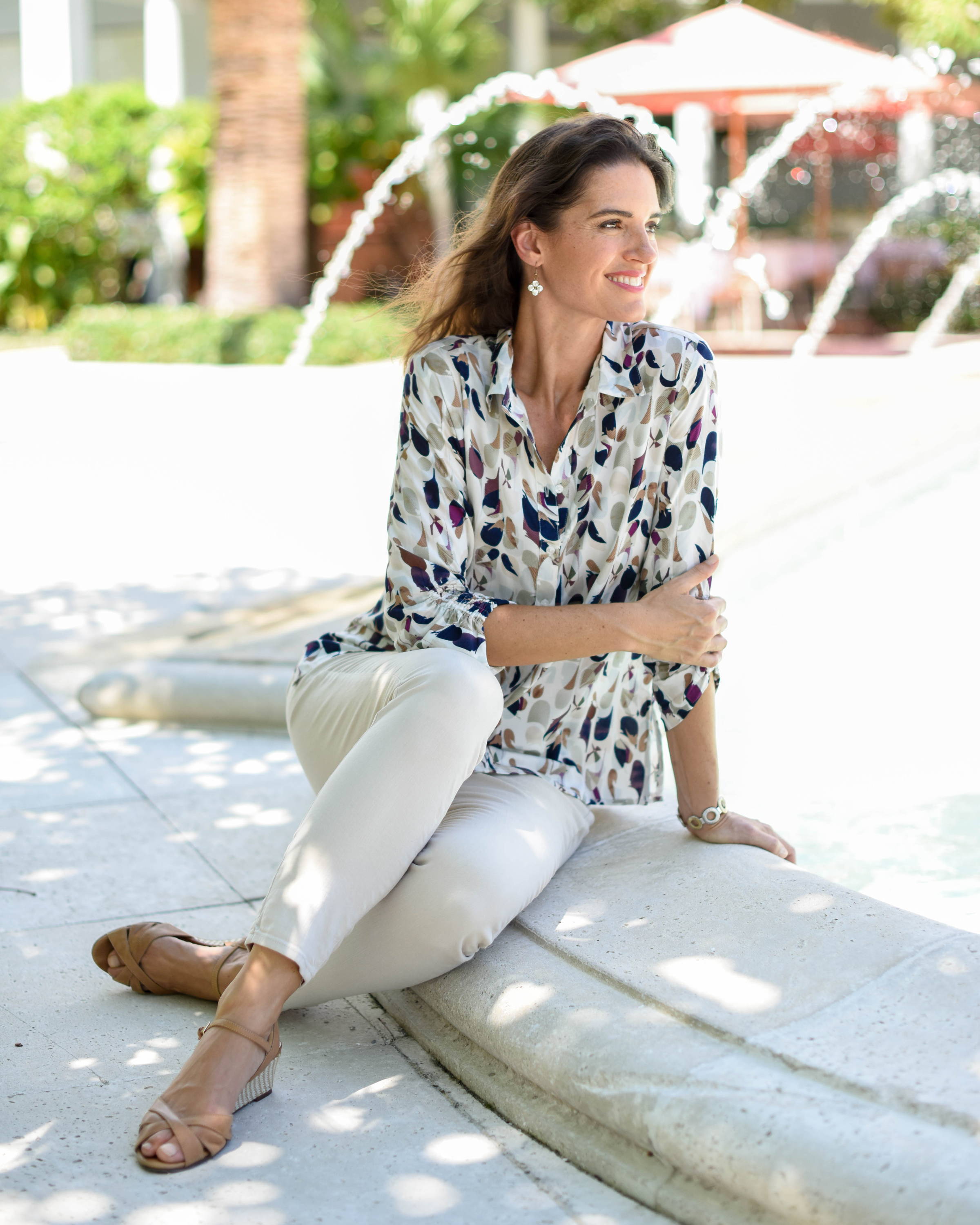 So go on and embrace a little Fall even in Florida. We are sure that in the FDJ styles you will look chic and comfortable while enjoying that pumpkin loaf and coffee with your friends.