What is casual chic, exactly? You've heard the term before, for sure. But what does it mean? Simply put, outfits that are casual chic combine some elements of casual wear and others of more elegant, formal wear.
This eclectic mix-and-match approach to style combines the best of both worlds: comfort and style.
There's no set casual chic dress code. Certain individual pieces can sometimes be considered casual chic attire in and of themselves. Often, though, a more casual piece like a jean will be paired with a more formal piece like a silk blouse for a look that when put together is casual chic.
Let's dive a little deeper (and, while we're at it, provide some casual chic outfit ideas).
How to Dress Casual But Chic
There are really no rules for casual chic attire — you're only bound by your imagination and comfort level when it comes to this wide-ranging and inclusive style category.
Want to pair your favorite heels and patent leather purse with a cotton maxi dress? Go right ahead.
How about a more formal blouse with denim capris and sandals? That works too.
So does a sundress and sneakers.
The one abiding rule for casual chic attire is this: choose pieces that are both comfortable and fashionable.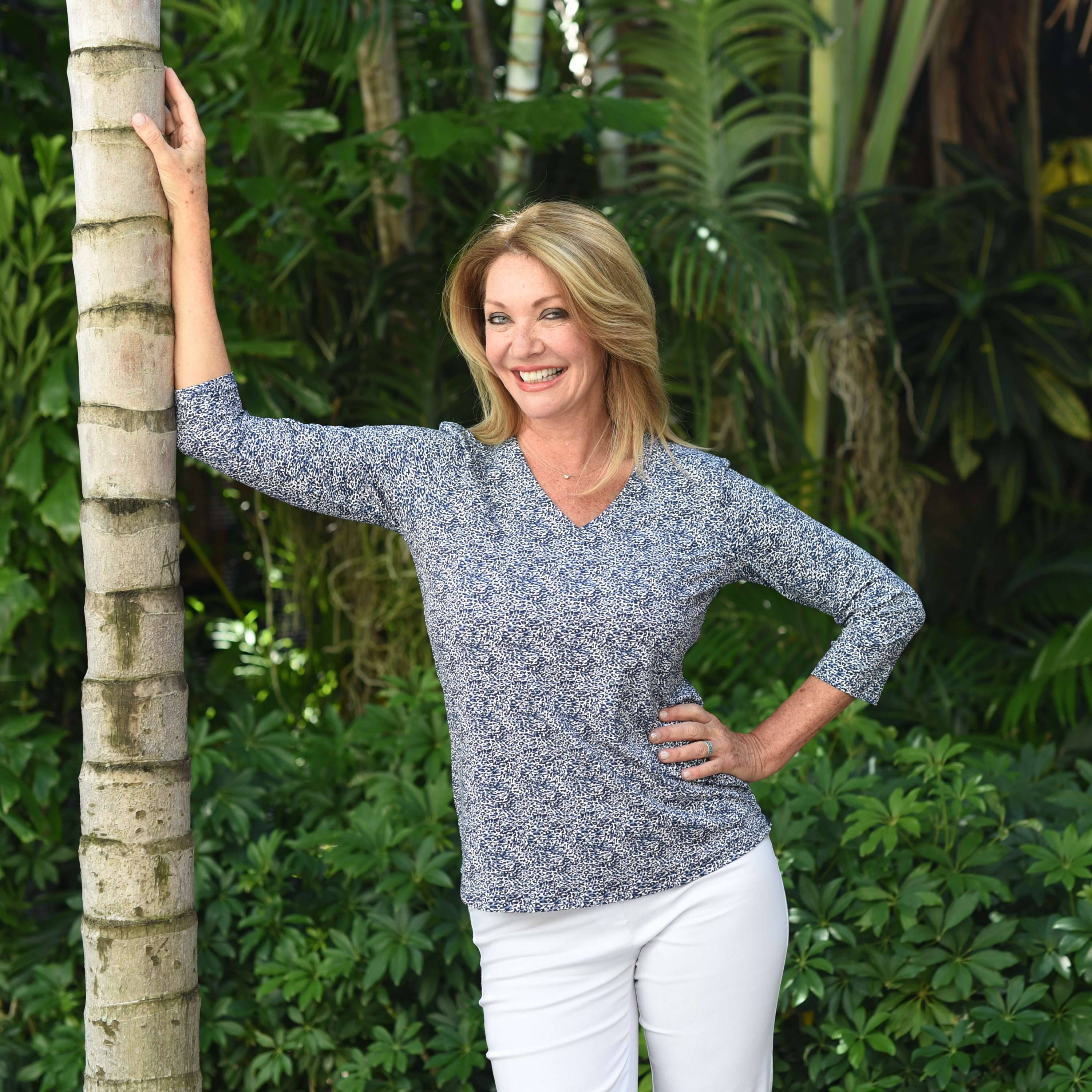 7 Casual Chic Attire Outfit Ideas
Looking for some cute casual chic outfit ideas that you can dress up or dress down? Here are seven:
1. Chic in Red Knit Top & Bow Hem Pull-On Denim Twill Capri Pant
Pair the Valentina Chic in Red Knit Top with Charlie B's Bow Hem Pull-On Denim Twill Capri Pant for a look that says "ooh-la-la" while keeping you comfortable for hours at a time. This red, white, and black top is packed with sassy style a la Audrey Hepburn in Breakfast at Tiffany's, and when paired with the relaxed white capri pant, it is sure to help you stand out in a crowd.
2. Jennifer Blocks UPF50+ Sun Shirt & Pull-On Flatten It Ankle Pant
This IBKUL sun shirt matches perfectly with this Tribal Pull-On Flatten It Ankle Pant. Providing both sun protection – which is perfect for everything from gardening to leisurely walks along the beach with friends – and elegant simplicity, this sun shirt works well with the comfort and timeless style of this ankle pant.
3. Bebop 3/4 Sleeve Chiffon Tunic & Sequin Star Raw Hem Pull-On Jegging
Looking to catch the right kind of attention? Everyone will love how elegant you look in the Jess and Jane Bebop 3/4 Sleeve Chiffon Tunic paired with the Look Mode's Sequin Star Raw Hem Pull-On Jegging. This cute outfit is flowy, comfortable, and effortlessly elegant, making it the very definition of the casual chic aesthetic.
4. Button-Front Tunic & Sunflower Pull-On Ankle Pant
The comfy, flowy, classic look of this Zac and Rachel Button-Front Tunic looks great when matched with the Krazy Larry Sunflower Pull-On Ankle Pant, which offers a cheery take on casual elegance. A perfect outfit for infusing spring or summer into your look, this one's sure to be one that will liven your mood!
5. Solid UPF50+ Sleeveless Top & Underwater Jungle UPF50+ Capri Legging
Pair this Anthony's Resort Wear Solid UPF50+ Sleeveless Top with the Underwater Jungle UPF50+ Capri Legging for a timeless preppy outfit that is as at home on the golf course as around the house. The sleeveless construction of this sleeveless top makes it ideal for hot days. Meanwhile, thanks to the pattern, this leggings are dressier than your average pair.
6. High-Low Slub Knit Cotton Tee & Rhinestone Sprinkled Pull-On Denim Ankle Pant
There's nothing more classic and comfy than a t-shirt. This APNY Apparel High-Low Slub Knit Cotton Tee in french blue is both those things. Pairing it with this rhinestone-embellished denim ankle pant, makes for an overall outfit that, when paired with a nice necklace, keeps you feeling calm, cool, and effortlessly comfortable.
Shop For Your Perfect Casual Chic Outfit
Ready to deck yourself out in elegant and sophisticated yet comfortable clothing? Anthony's has you covered.