Life is better in color! Here at Anthony's we believe everything is better in color, from the pastels of Cinque Terre in Italy to a box of Crayola crayons, you can't deny that color can bring bright spirit and happiness into life. Taking these notes on color, we put together our favorite bold and bright looks for Spring and Summer 2019. Get ready to stand out from the crowd in the styles you find below!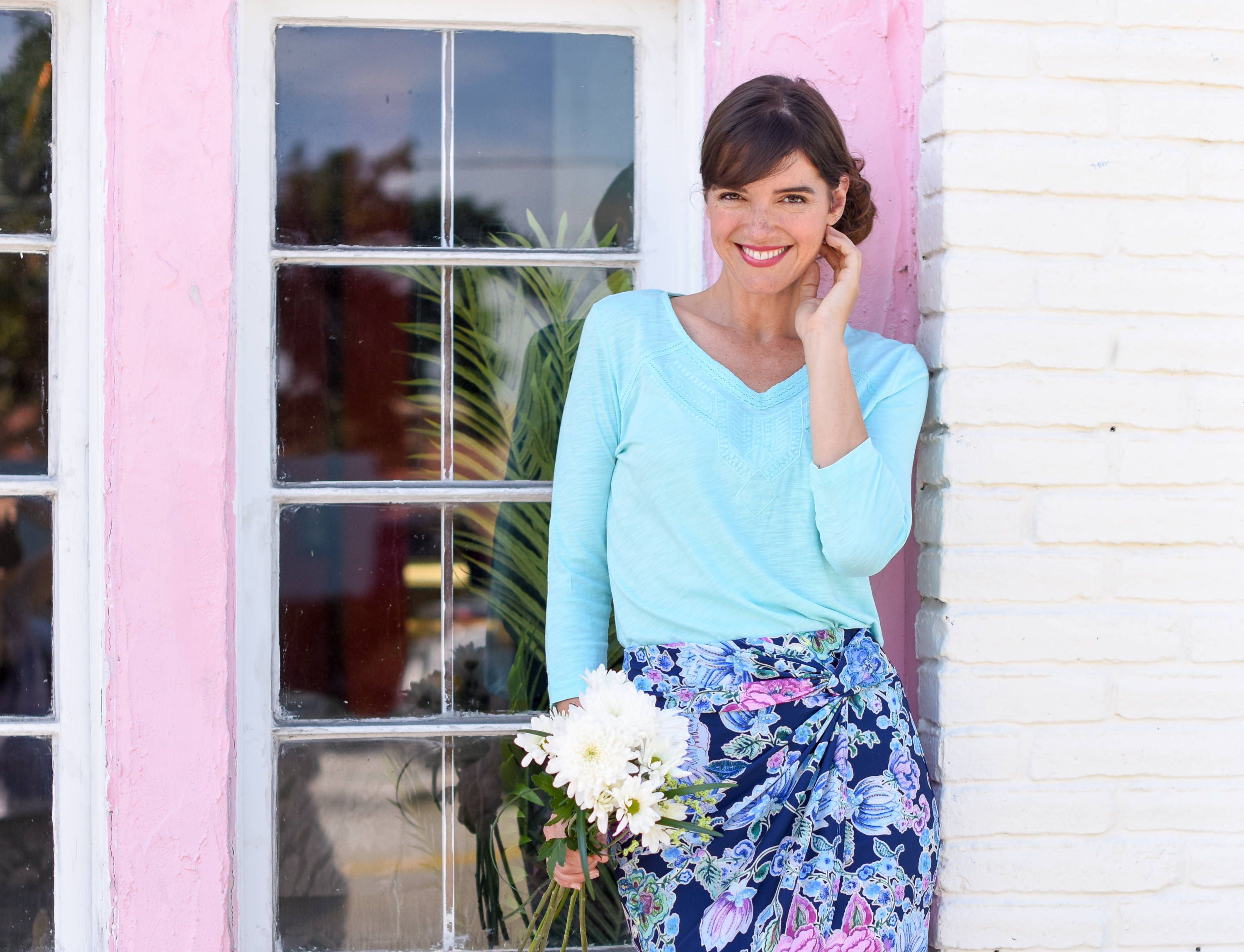 This vibrant look by Tribal is inspired by the always abundant mother nature. As the floral blooms explode color around the world - from the tulips in the Netherlands to the super bloom in California - we celebrate the season of the flower! You can pair this floral skirt with so many different colors or just throw on a classic white top for sunny day on the town.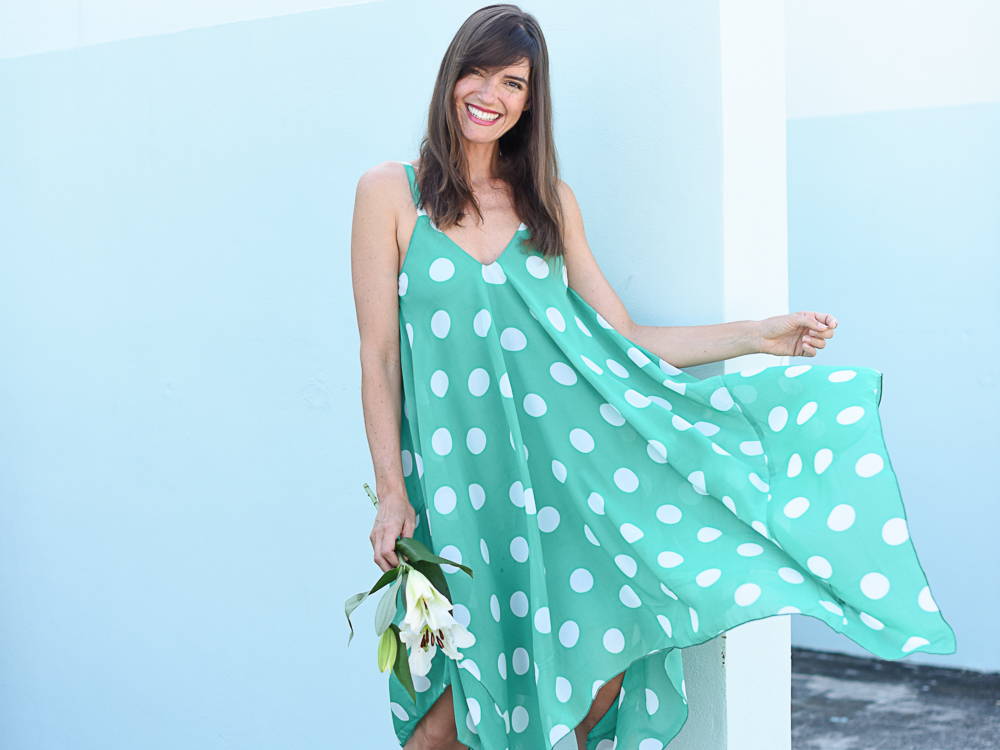 As children, we enjoyed whimsical creations, make believe and coloring outside the lines with 64 colors of crayons. Somewhere along the way we grew up, but inside each of us that exuberant child still exists. Mlle Gabrielle engages our always young spirit with a fun, yet chic polka dot dress, you can't help but twirl or swish in. Pair it with a beautiful shawl or shrug for those cool summer evenings.
Print-filled and pleasing, these
Tribal ankle pants
are calling for a summer evening candle-lit dinners by the sea. In ocean-inspired blue, this tropical leaf inspired print can elevate your summer wardrobe and will match perfectly back to white, soft
blue or navy tops
in your closet. Throw on a
classic jean jacket
when the sun drops just below the horizon and the seaside breeze picks up.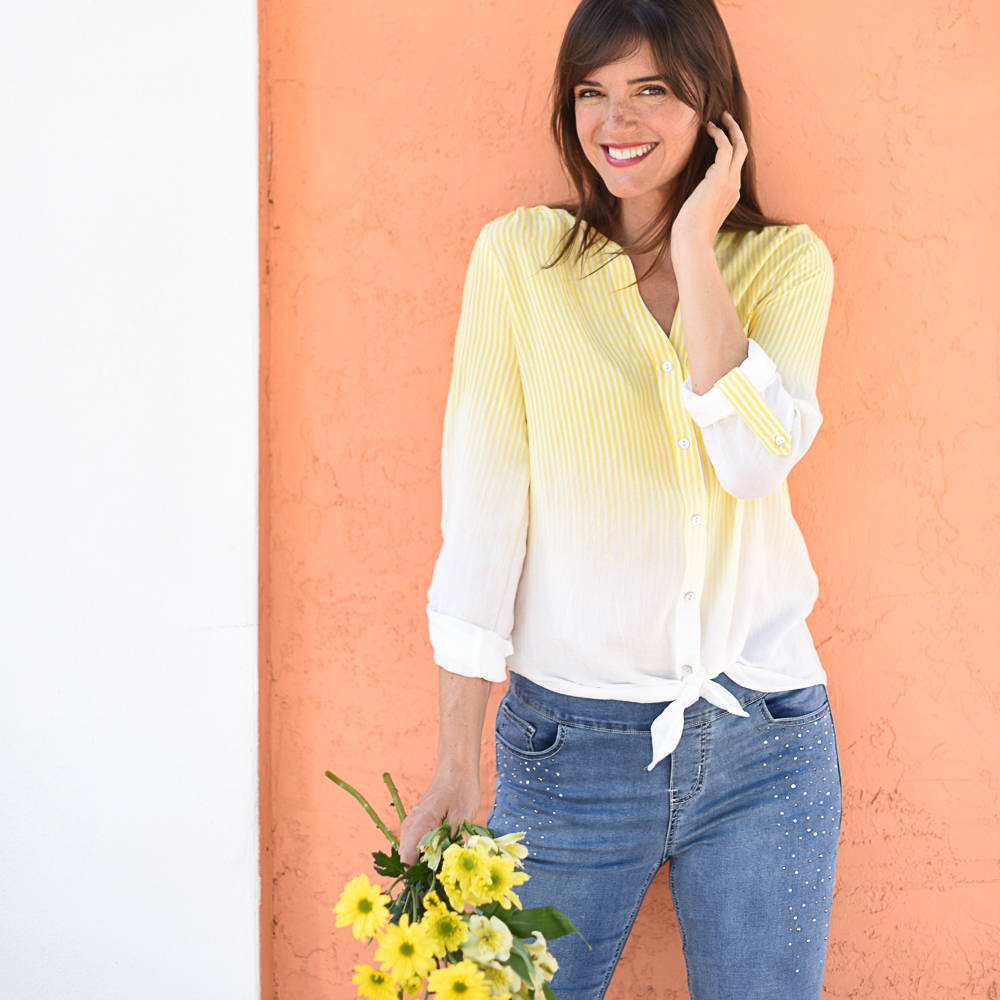 Shake it up in yellow. Are you optimistic, confident, creative and fun? We thought so! It is time to add some yellow to your wardrobe because it the best color to create enthusiasm for life and awaken your inner goddess. You can't beat the classic print stripes and the on-trend front tie styling of this Zac and Rachel top. Pair it with embellished denim to really embolden your look!
Jump for joy in color this season! We scoured the globe and looked at all of our resources to ensure we had some of the most colorful tops for your summer wardrobe. From Jess and Jane to Impulse, these is no shortage of bold and bright prints that will keep you feeling vibrant and beautiful all season. Don't forget to pair them with some colored ankle pants like these ones from Krazy Larry or Coconut Row.
Just as Dorothy in the Wizard of Oz, we have all experienced troubles and challenges in our lives. But somewhere over the rainbow, skies are blue and dreams can come true. Express who you are and dare to dream in color. Put on this vibrant, rainbow patterned dress by Rafaella, grab some lemon drops and watch the blue birds fly. With the adjustable tie waist, this style will fit and flatter for all your summer adventures!
---