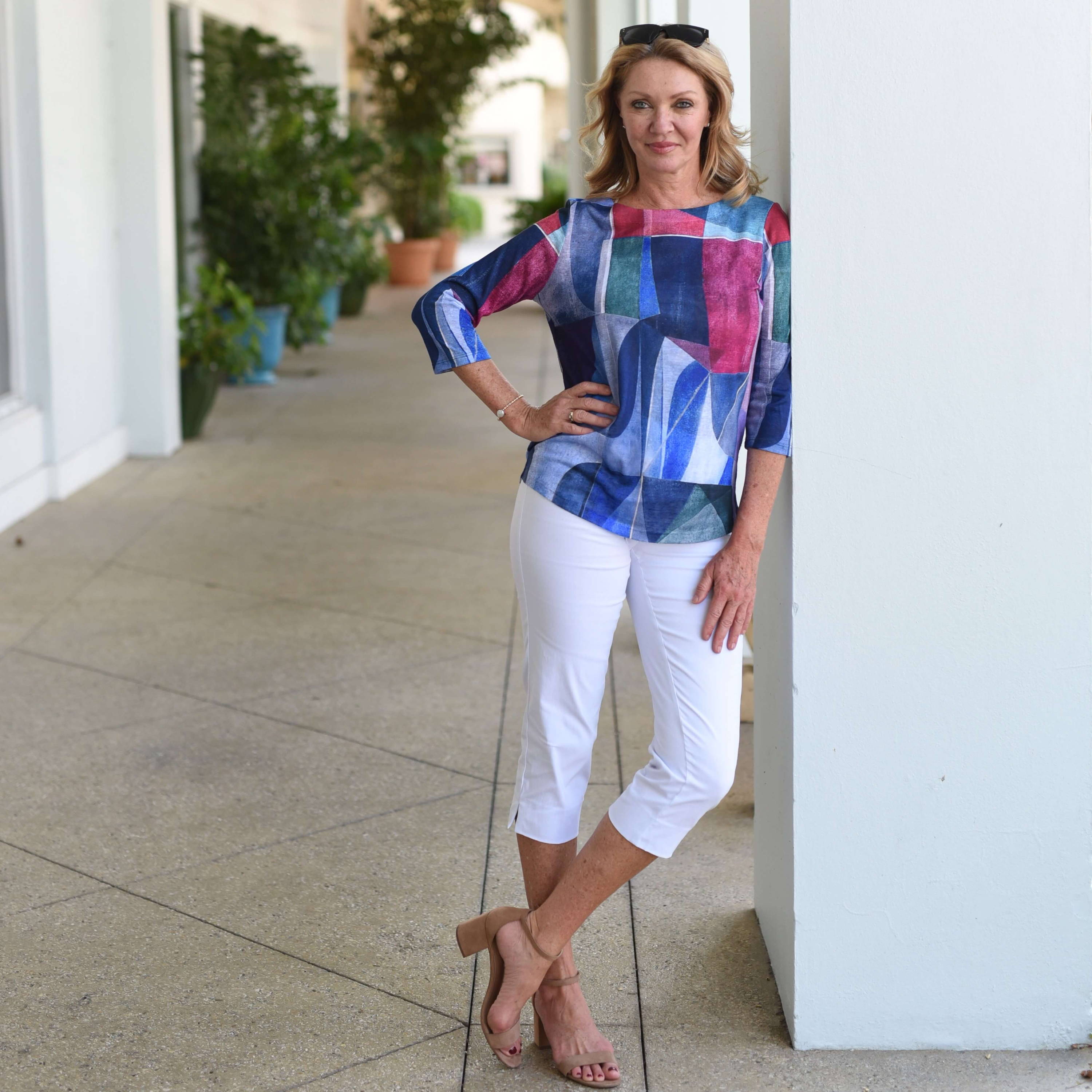 We all know the old adage: "You can't wear white after Labor Day," but is the notion worth its salt? And what does a fashion-conscious woman do with her favorite white clothing after the first Monday in September? We say keep it in circulation throughout the year!

Here in the US, Labor Day was instituted as a federal holiday in 1894 to commemorate the labor movement's achievements in championing worker's rights. Over time, Labor Day became the unofficial end of summer, and fashion followed suit (pun intended), with Labor Day being the de facto point on the calendar to switch one's wardrobe from summer to fall attire.

The idea of white as a color that can solely be worn from Memorial Day to Labor Day originated over a century ago as a way for the "Old Money" elite to distinguish themselves from the less wealthy. Although white is a natural choice for summertime clothing- it attracts less heat from the sun- most people in the late 19th and early 20th century couldn't afford completely separate seasonal wardrobes. People of fewer means tended to live in cities year-round where white apparel was impractical to wear amongst the industrial pollution. Counter to this, the upper crust was able to summer in the countryside in their cool, light-colored clothes away from urban life's harsh realities.

Of course, everyone loves a vacation, and we certainly know how seasonally updating the contents of one's closet has transformative powers. Unfortunately, wearing white after Labor Day became a cause to ostracize people who were not able to adhere to arbitrary fashion dos and don'ts.

Today's women need not follow such antiquated notions, and at Anthony's, we simply love to build an outfit around timeless white clothing staples that are anything but basic. White apparel is ideal for balancing out the darker hues that fall with fall fashion; it adds a freshness to what can otherwise become a wardrobe saturated with deep colors. Here is some inspiration for autumnal whites to wear this year after September 5th:
---
2  Zac and Rachel's Millenium Full-Length Pants are a customer favorite because they are incredibly versatile and can be used as a foundation for various looks. Try them in white with a striped sweater and loafers for a polished, preppy feel.
---
---
4 Ankle pants look great with heeled ankle boots, and the Stretch Twill Pull-On Ankle Pants from Escape by Habitat Clothing are no exception. They have a refined silhouette that works wonderfully with those first boots of the season and a patterned tunic.
---
---
6 The Lace-Up Grommet Pull-On Denim Ankle Pants by Ethyl Clothing are a comfy way to incorporate white into your autumn outfits while also infusing them with edginess from the grommets. Paired with a light sweater in a bold jewel tone such as burgundy or marigold, these white pants will genuinely help you usher in the new season in style.
---
---
We hope you've liked this look at our favorite white pieces that you should absolutely wear after Labor Day! Let us know which of our white clothes are your favorites in the comments below!