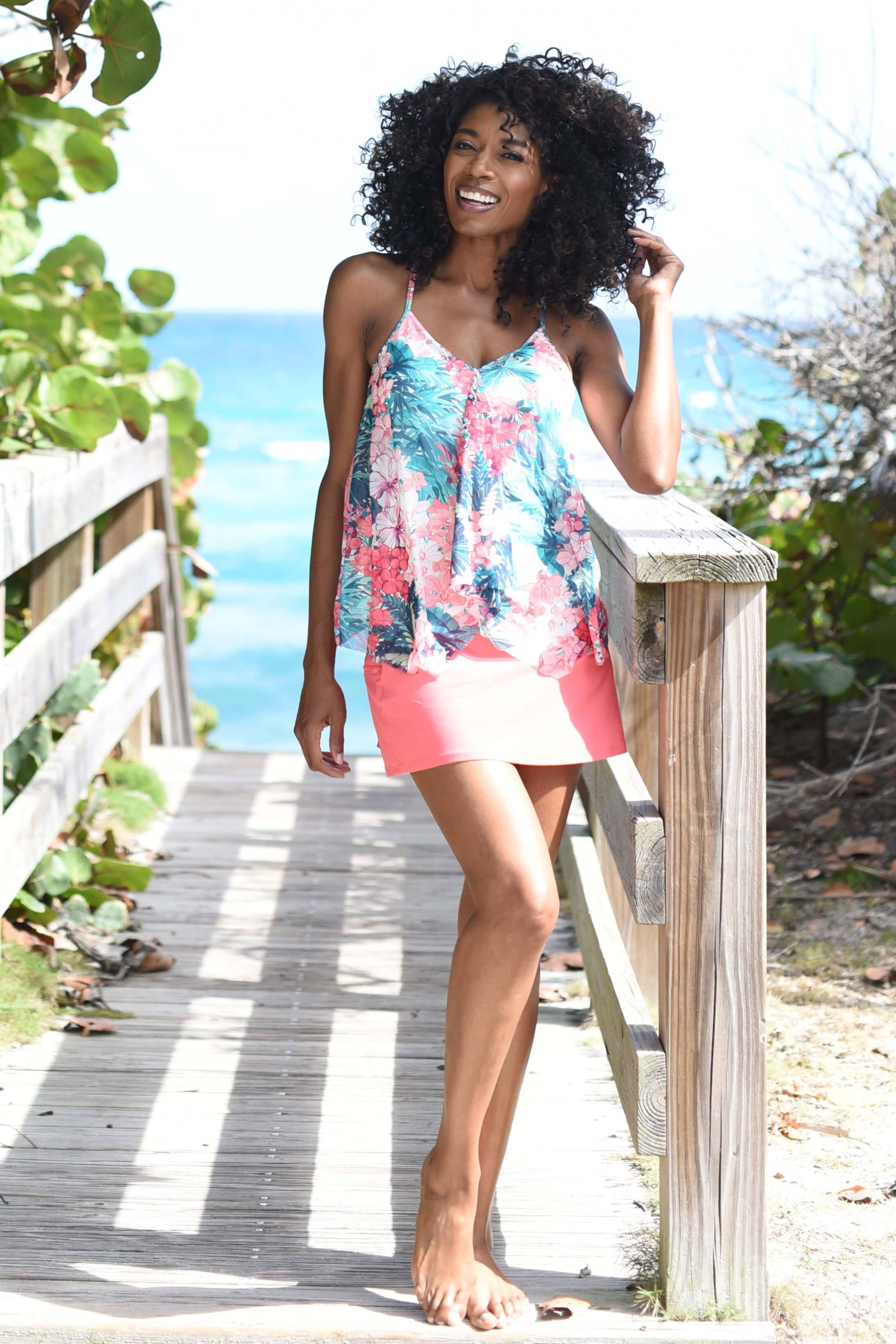 Which Swimsuit is Right for My Body?
A Guide for Women Over 50
If you're over 50 and looking to refresh your look for the beach or pool, you may be wondering, "What swimsuit is best for my body type?"
As your body changes over the years, it's easy to lose track of what shapes and swimsuit cuts make you feel amazing. If your old one-piece or bikini top and bottoms have seen better days, know that it's absolutely possible to find new swimwear you look and feel incredible in!
With so many women's swimsuit designs to choose from, it helps to narrow your choices down based on how they'll enhance your best features and suit your overall figure.
Here, we're sharing a comprehensive guide to help women over 50 choose the most comfortable and flattering swimwear for their figure. With these tips, soon enough, you'll be soaking up the sun and surf in style!
One of the most important things you can do when choosing a swimsuit for your body is to find ways to highlight your favorite features and minimize your not-so-favorite ones.
Swimsuits for Tummy Exposure or Coverage
If you love showing off your midsection all summer long, opt for a bikini top and bottom set. Just don't forget the sunscreen!
If you'd rather keep your tummy to yourself, a tankini or one-piece swimsuit will provide extra coverage and comfort. Whereas your figure will be a little more on display in solid colors, patterned swimwear can help distract from any rolls or curves you want to minimize.
Swimsuits To Suit Your Bustline
It doesn't matter whether you have a large or small bust – you'll know how much or how little you're comfortable showing off.
For those who prefer full-coverage styles, swimsuits for women with higher necklines and thicker tank-style straps are great choices.
V-neck designs and strapless bandeau swim tops are a perfect fit for women who still want support but don't want to be so covered up around the upper body and shoulder area.
There are also mastectomy swimsuits specifically designed for women who've had breast surgery. These include pockets for removable breast forms or enhancers – so you can hit the beach with comfort and confidence.


Beyond flattering certain features, you can also think about how a swimsuit design will complement your overall body type. In general, it can help to find a style that helps create more balanced proportions – often by highlighting certain features and skimming across wider areas.
While it can help to try out several different swimsuit styles to find out what makes you feel your best, here are some ideas of what to prioritize based on your frame and figure: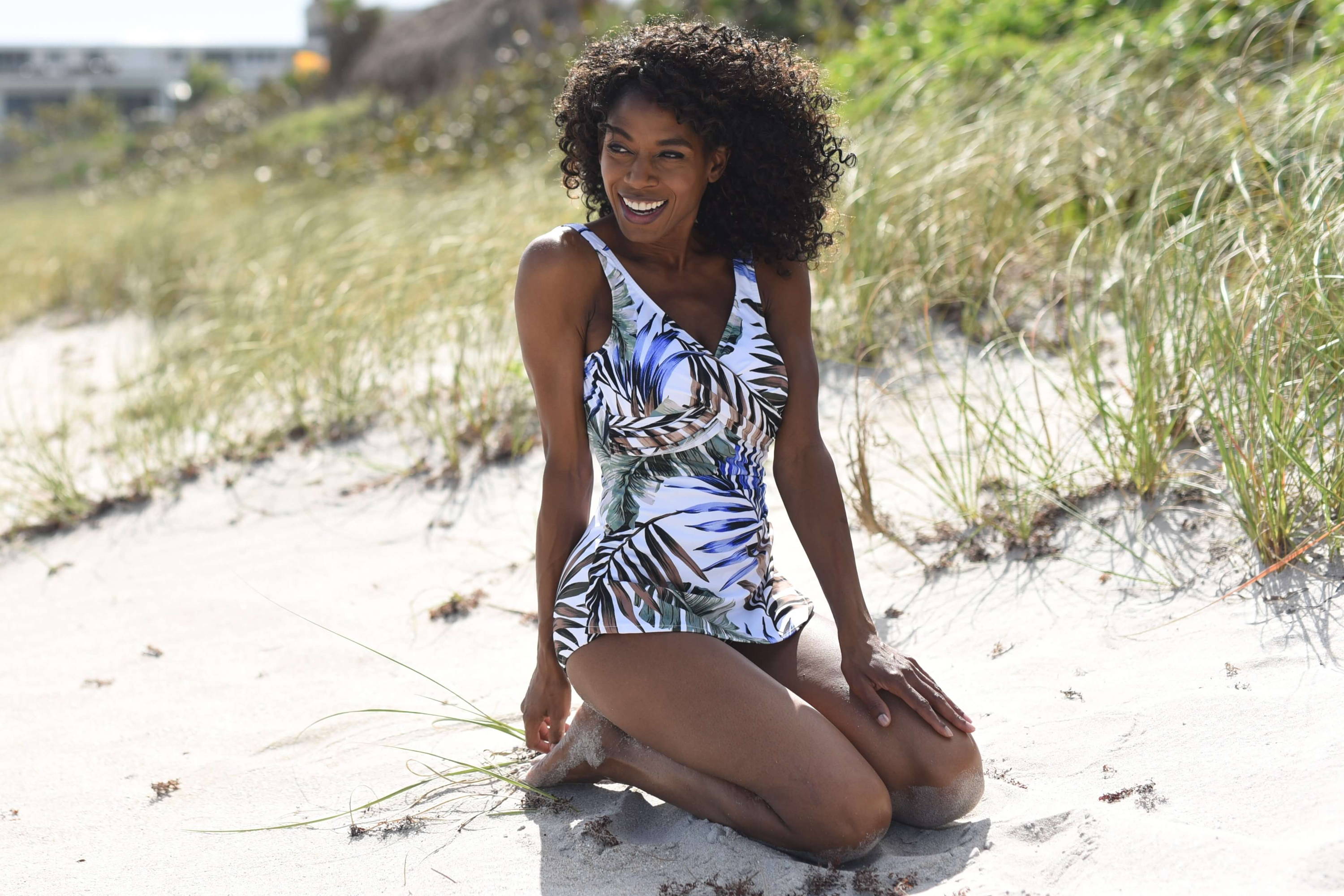 Shop Women's Swimsuits at Anthony's
After exploring our rundown of the best swimsuits for women over 50, no matter your shape or size, we hope you're saying, "I know the best swimsuit for my body type – now it's time to find one!"
Here at Anthony's, we've spent decades helping stylish women of all ages get ready for fun in the sun with our collection of high-quality women's swimwear. Take a look at our range of chic styles from top brands, including bandeaus, tankinis, one-piece swimsuits, mastectomy suits, and more!