Long days spent idling at the beach or pool is what summer is all about, but what to wear on top of your bathing suit? A cover-up, of course! Cover-ups are perfect for when you want to throw something on over your swimsuit while you're lounging around between dips in the water. The best swim cover-ups offer a bit of modesty while still managing to be stylish and lightweight. After all, you don't want to wear anything uncomfortable or frumpy while you're strutting your stuff in the sunshine! In case you don't know where to start, we've gathered together nine of our favorite cover-ups to wear this swim season...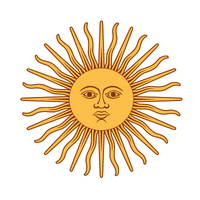 1. Our Favorite Oversized Shirt Cover-Up
One of the most tried-and-true styles of cover-ups is an oversized shirt, and the Striped Henley Shirt Cover-Up by J. Valdi is a great example of this variety. This cute shirt is super-easy to slip into after toweling off and is ultra-lightweight and breathable- ideal for those scorching July afternoons. With a convenient chest pocket and adjustable roll-tab sleeves, this vertically-striped shirt marries function with form. All you need to complete the look is a comfy pair of flip-flops and a beach bag for toting your essentials.
2. Our Favorite Tunic Cover-Up
If you're after something a bit sheerer, check out Jordan Taylor's Bell Sleeve Chevron Tunic Cover-Up. An open-weave knit fabric with a chevron motif makes this cover-up simply chic and the ¾-length bell sleeves add a lovely touch while providing some coverage on the arms. Best of all, we offer this tunic cover-up in two color options- black and royal blue. Both of these choices make for an elegant look for a beachside lunch; just add some sunglasses and a floppy hat to round out your outfit. 
3. Our Favorite Short Dress Cover-Up
Not into sheer? The Tybee Island Sea Stars Judy Dress Cover-Up has a similar silhouette to the previous item, but the lightweight starfish-printed fabric is opaque (and charming!). This little dress has a flattering v-neckline as well as daring side slits at the hemline and it comes in two different beautiful blue shades- periwinkle and aqua- to ensure that you look right at home next to the ocean. Breezy and adorable, this cover-up is great for wearing while you take a break from swimming by reading a paperback and sipping a cold drink.
4. Our Favorite Maxi Dress Cover-Up
Perhaps you are a fan of longer dresses, in which case, you're in luck! Gloria's Fashions excels in crafting all sorts of fashion-forward cover-ups and we just love their Smooth Sailing Sleeveless Maxi Dress. Made of airy 100% cotton fabric patterned with a nautical sailboat theme, this sleeveless dress provides excellent coverage for the thighs and legs while still sporting a hemline slit for ease of movement. In fact, this frock is comfy enough to double as a house dress and it even features dual side pockets.
5. Our Favorite Romper Cover-Up
Rompers are fun and ever-so-cute to wear over a swimsuit when you're playing all day at the beach and since we can't get enough of Gloria's Fashions, the Under The Sea Ruffle Romper is one of our all-time top cover-ups. Although rompers are famously known for being tricky to change in and out of, this one makes slipping into it a snap with an elastic bandeau neckline. Plus, the double ruffled design with contrast piping on the upper bodice is wonderfully feminine and it matches perfectly with the white underwater print.
6. Our Favorite Jumpsuit Cover-Up
Similar to rompers but with a little extra coverage, we adore comfy jumpsuits as swim cover-ups and the J. Valdi Tie-Dye Wide Leg Jumpsuit certainly delivers. This loose-fitting jumpsuit has sweet details like adjustable camisole straps and dual pockets while still managing to be unique and funky with the far-out tie-dyed design and wide legs with angled hems. Pop this jumpsuit on when you want to make a bold statement without sacrificing wearability. Just don't forget your matching slide-on sandals!
7. Our Favorite Sarong Cover-Up
If you just want a simple sarong to tie at your waist while still showing off some leg, J. Valdi comes through yet again with their Banana Leaf Sarong Wrap. This feather-light, sheer sarong has a blue and cream-colored leafy pattern that coordinates great with a wide variety of bathing suit styles. All you need is a shady umbrella and you'll be in a summertime paradise.
8. Our Favorite UPF50+ Cover-Up
Don't have an umbrella but still want sun protection? Cabana Life has got you covered with their Navy Stripe Hooded Cover-Up! This striped dress-style cover-up has a hood with a tasseled adjustable drawstring and a darling tassel trim on the hemline for a festive effect. Best of all, the quick-drying, moisture-wicking fabric has UPF50+ technology to shield your skin from 98% of all UVA and UVB rays. Simply slather some sunscreen on your face, hands, and legs and you'll be all set for a sunshiny seaside morning.
9. Our Favorite Caftan Cover-Up
Last on our list but definitely not least, we want to highlight customer-favorite brand Bleu by Rod Beattie and their Return to Rio Caftan. This semi-sheer floral caftan has a deep v-neckline and kimono-style sleeves, as well as an adjustable drawstring to create a cinched waist silhouette. To add to the irresistible allure of this cover-up, the drawstring is even decked-out with golden leaf-shaped charms. In a wash of pinks and greens, this tropically-themed caftan will send you straight on a course for summer bliss.
We hope you've enjoyed our run-down of the best cover-ups for you to wear this summer! Do you have a go-to cover-up that you love to slip into at the beach or pool? Let us know in the comments below!