Your wardrobe is a canvas of self-expression,and one of the most impactful ways to breathe new life into it is to infuse color. Whether you like vibrant hues or subtle tones, introducing more color will not only enhance your style, it can actually boost your mood. Color allows your personality to shine through. Your vibrancy and individuality are what show when you reflect the shades you love. Think about this: who isn't mesmerized by a rainbow?
Understand Your Color Palette
Before you embark on your color journey, take a moment to understand which colors compliment your skin tone, hair color, and eye color. There are three tones to consider: warm, cool, and neutral. Look for the ones that will be harmonious with your natural features. I gravitate towards cobalt blue and bright magenta. I also love soft pink and tranquil turquoise, which are represented in the Catrina Tiger UPF50+ Sun Shirt. This IBKUL top combines tigers and bright flowers for a dynamic pattern. It calls to mind vintage wallpaper, which I love.
Anthony's has some great options for everyone's taste and the gifts I get for friends there are always a hit. I ask people all the time, "what's your favorite color?" I then follow that up with, "how often do you wear it?" Nine times out of ten people say "not enough!" I admire when people aren't afraid to take fashion risks, so I always encourage others to incorporate more of their power color into their wardrobe.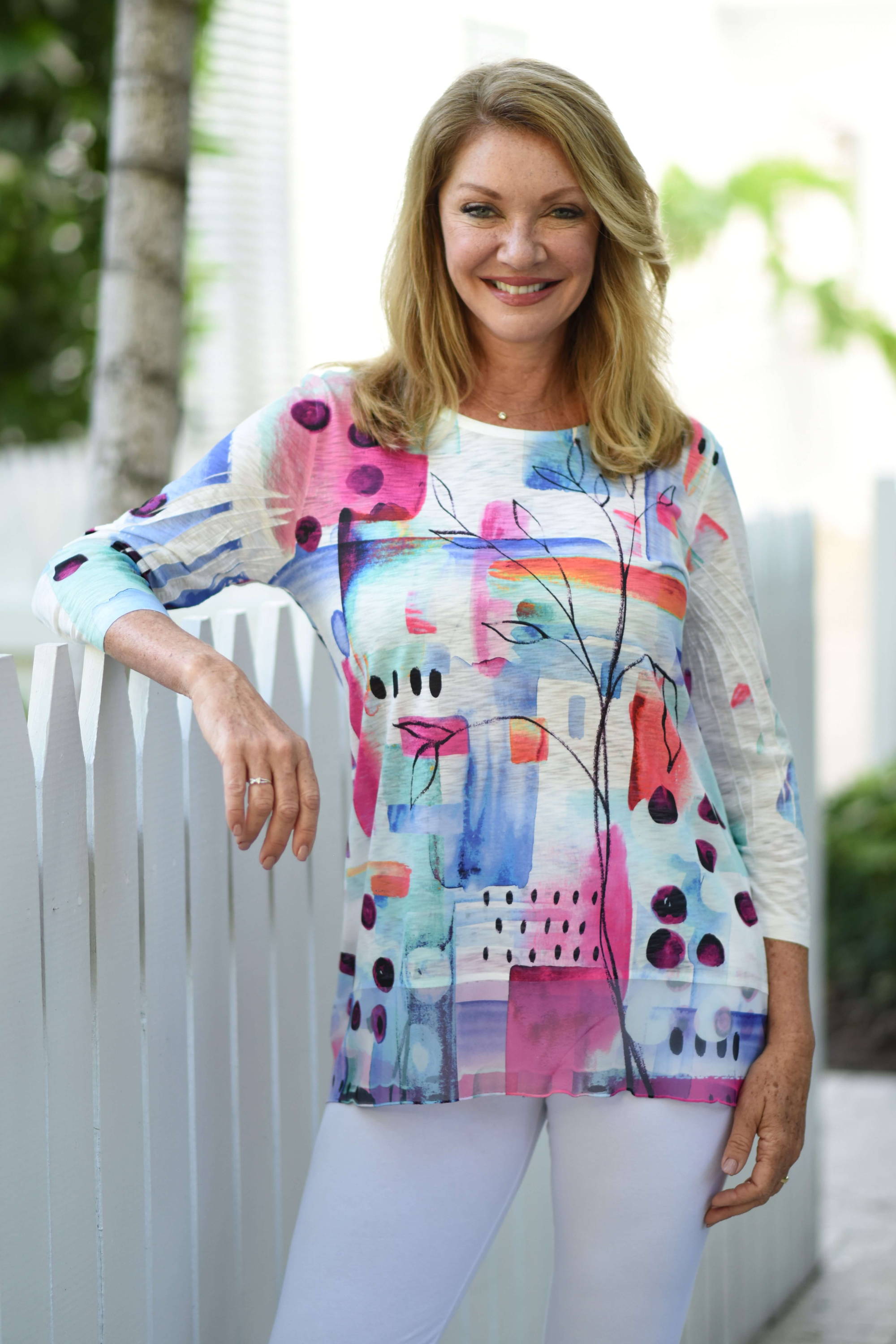 Add Patterns and Prints into the Mix
Florals ,stripes, and polka dots are a fun and whimsical way to move through your day. How can you be grouchy in a playful print? Choose patterns that feature colors you already have in your wardrobe so you can incorporate them seamlessly. If you know you own a great pair of pants and want to try on a happy print, pull out a base color and use that in different combinations. Be creative and try on separates and see what clicks for you. You can style things around a painting you have seen, or even a genre of music you like. You are showing who you are by what you're wearing, so might as well express how you feel.
Gradual Transitions with Neutral Pairings
Not ready to go all in with a bold statement? Start off transitioning by pairing a neutral staple with vibrant colors. I use beige, black, or white bottoms as a starter then pop on a colorful blouse. You can add a powerful hue to grab the spotlight. Accessories and makeup should blend accordingly. If you just want to brighten up your mood and bring joy to others then you have to start somewhere. Be careful to not go full tilt on everything, though, unless you're planning on joining the circus!
For a sophisticated and impactful appearance, explore the world of monochromatic dressing. Choose varying shades of a single color to create a cohesive and visually pleasing ensemble.Think blending the shade like a gorgeous sunset. Experiment with different textures and fabrics to add depth and interest. Linen goes with cotton nicely, for contrast. You can also stick to one texture to create an unstructured suited feeling.
Play with Seasonal Palettes
Different times of year can inspire new color combinations. Even though Florida doesn't change as much as other places, we can still play with color and switch things up. Earthy tones and rich deep shades are a visual feast for our eyes and look amazing in the bright sunlight we are so privileged to enjoy all year round. Lightweight jackets over a tank and jeans give the sophistication we crave after a long summer of casual looks.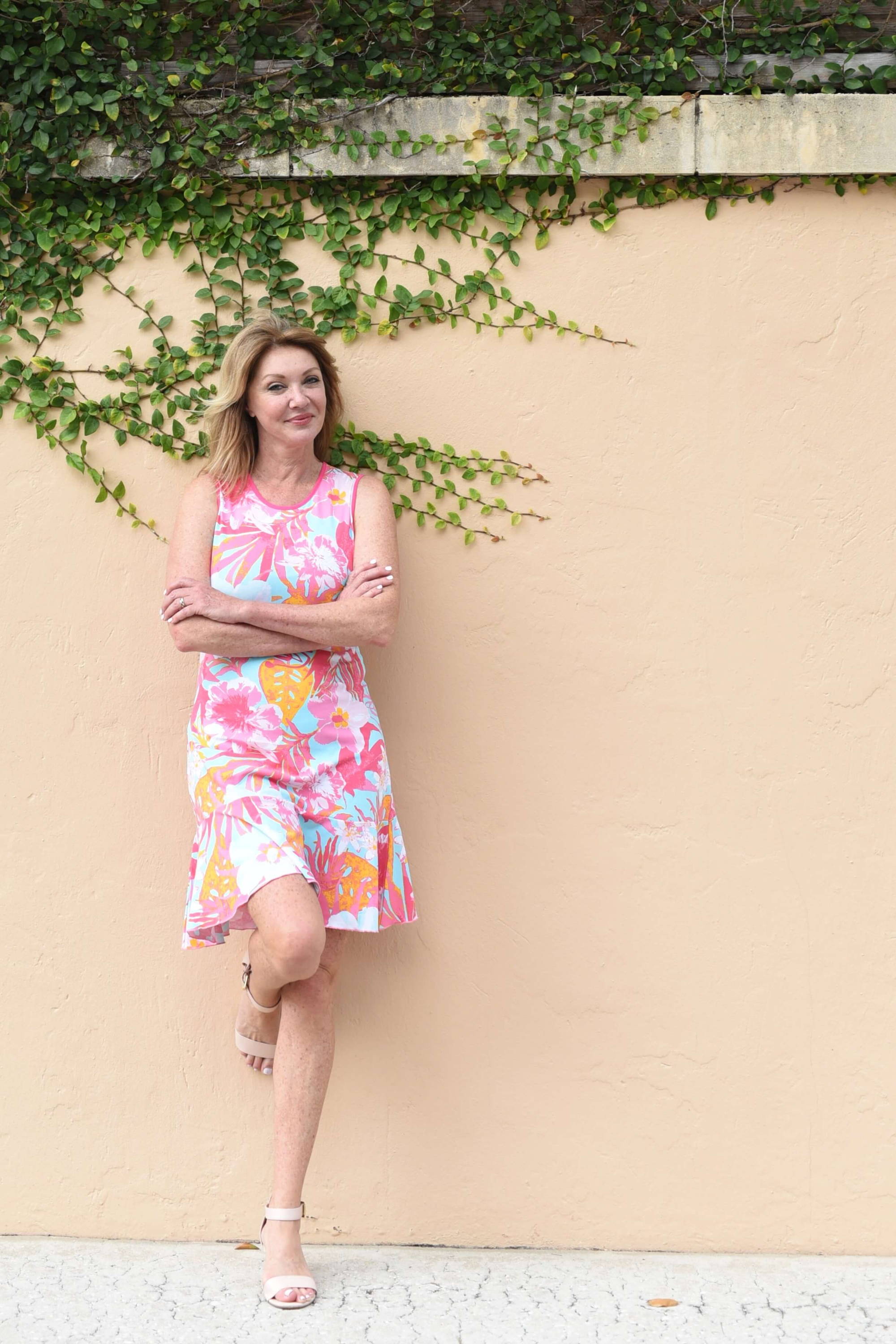 Remember when color was introduced to black and white television screens and stories took on a new life? TV became a transformative experience. You can elevate your everyday lifestyle by simply expressing your own style through color. Have fun with it, go ahead and let your wardrobe cast a burst of color and shine it throughout your days. Here are a couple of colorful clothing choices to get you started:

What's your favorite color? How often do you wear it? Let me know in the comments below!