What is
Bra-Sized Swimwear?
---

With summer coming on and its many beach days just around the corner, now is the perfect time to start shopping for new swimwear. When it comes to all-day poolside comfort, supportive bathing suit styles are where it's at!


Here at Anthony's, we carry a range of fashionable bra-sized swimwear so you can feel good while looking great
If you are not yet familiar with bra-sized swimsuits (also known as cup-sized swimsuits), the two main things to know are:
1. they are meant to offer your bust excellent support just like your favorite
    bra, utilizing underwire and soft molded cups
2. you select the same band and cup size of your favorite bra to find the
    perfect fit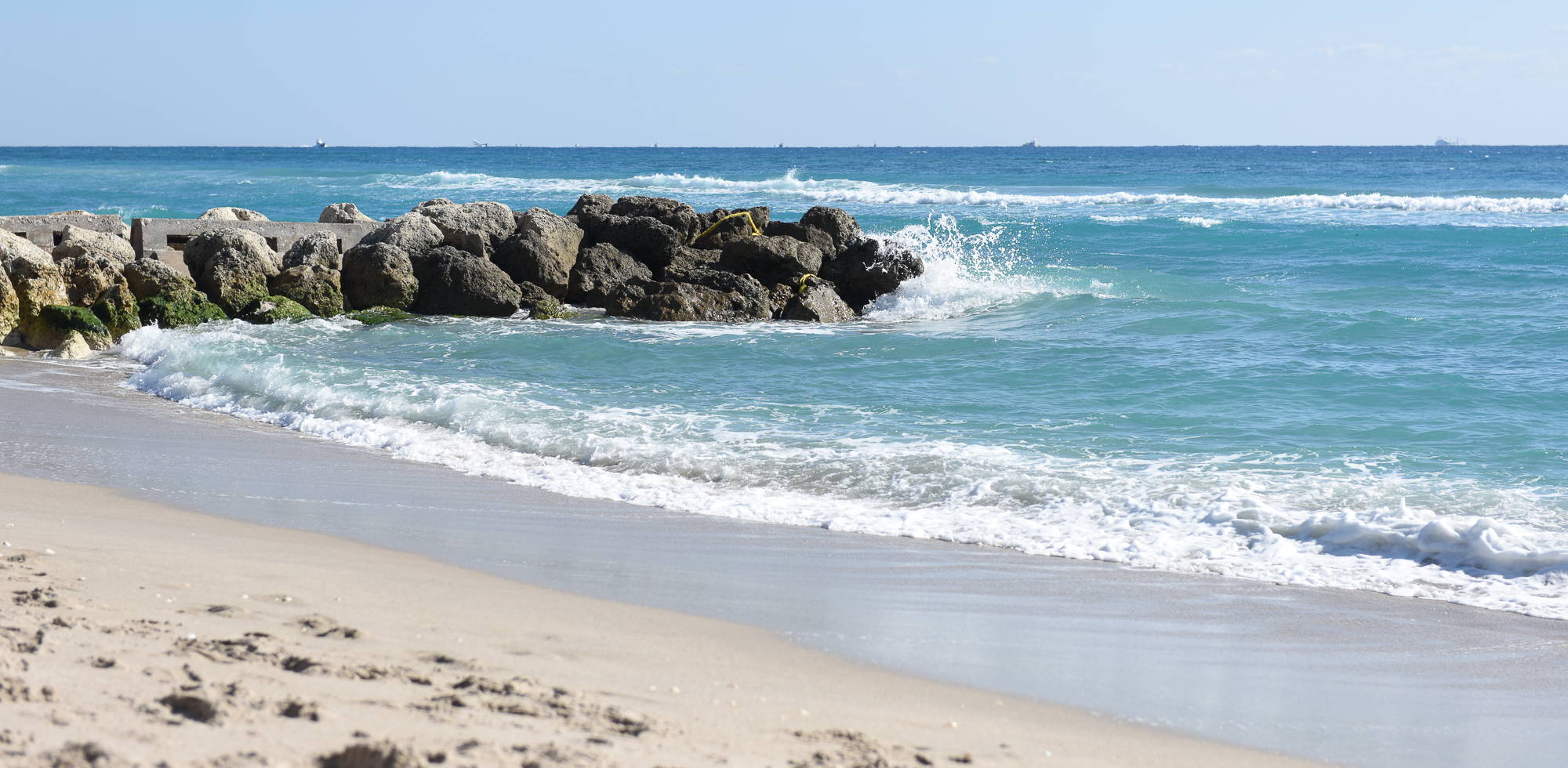 ---
How to Measure Your Bra Size
Don't know your size when it comes to bras? Not to worry! There is a simple formula to determine your bra size, but first, start by breaking out the measuring tape
1. Measure your band size :
Snugly wrap the measuring tape around your ribcage right under your bust. If it's an even number, that's your band size. If it's an odd number, round up to the next whole number to find your band size.
2. Measure your bust size :
Loosely wrap the measuring tape around the fullest point of your bust, being careful not to squeeze. Take note of this measurement.
3. Find your cup size :
Subtract your band size from your bust measurement and take note of this number. (For example, if your bust measurement is 44 inches and your band size is 40 inches, the difference is 4 inches).
  Bust Size - Band Size = Cup Size (ex. 44" Bust - 40" Band = 4" Difference = D Cup)

  Band Size + Cup Size = Bra Size (ex. 40 Band + D Cup = 40D Bra)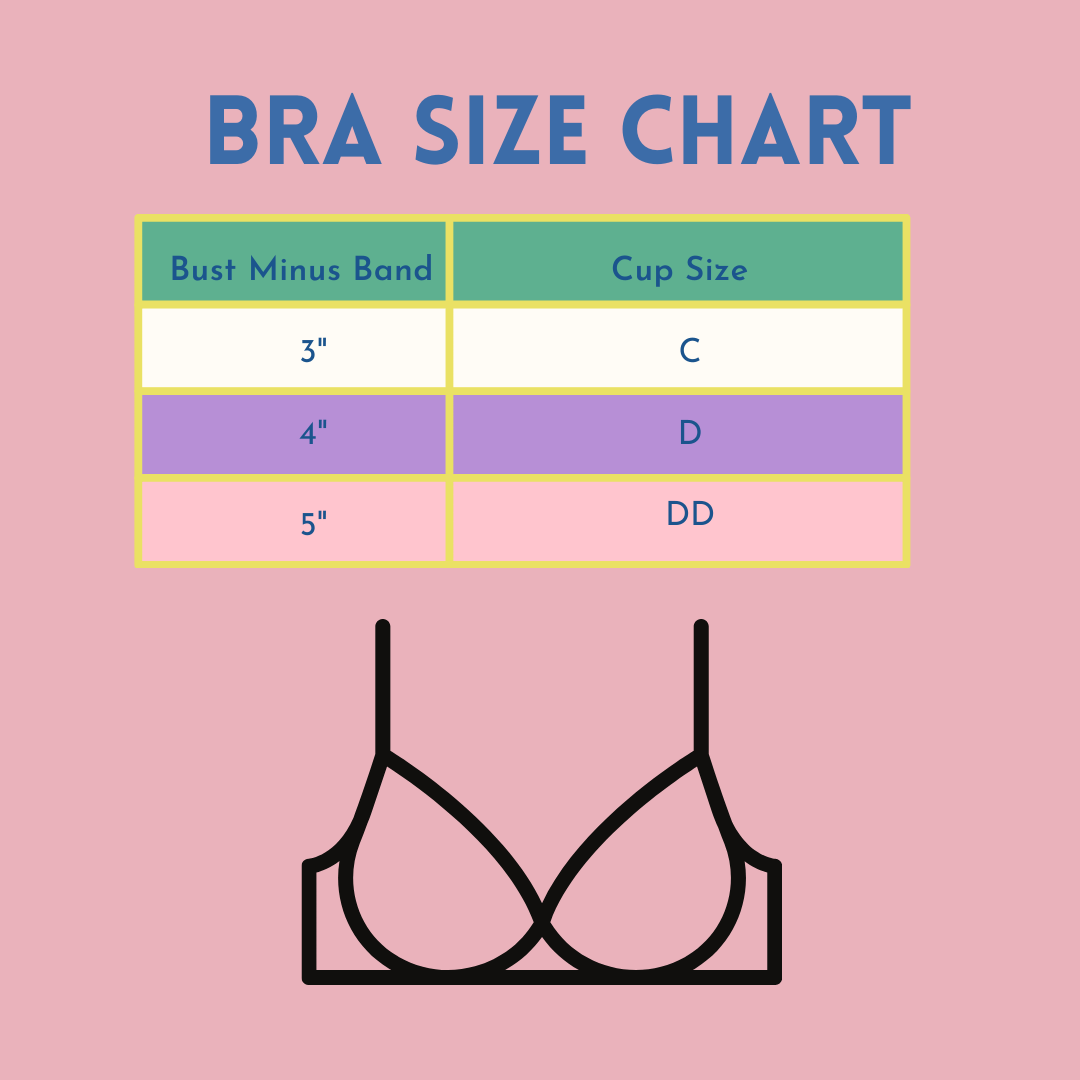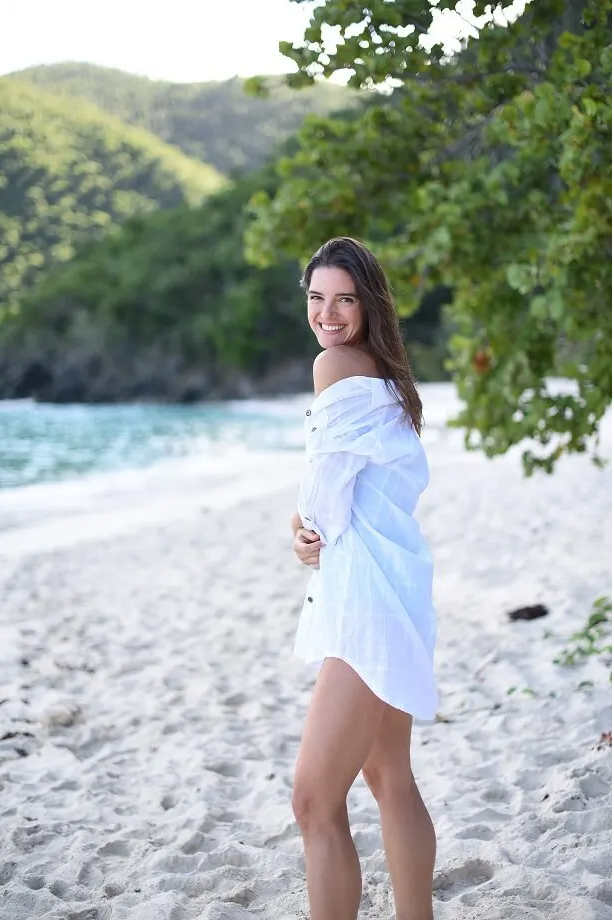 Discover
Your
Dream Swimsuit
At Anthony's, we currently carry two brands that specialize in bra-sized bathing suits- Coco Reef and Roxanne.
These two swimwear companies are experts when it comes to creating chic and incredibly wearable swimsuits that make a splash.
(reference the chart below to see how the band sizes of Roxanne cup-sized swimsuits correspond to dress sizes)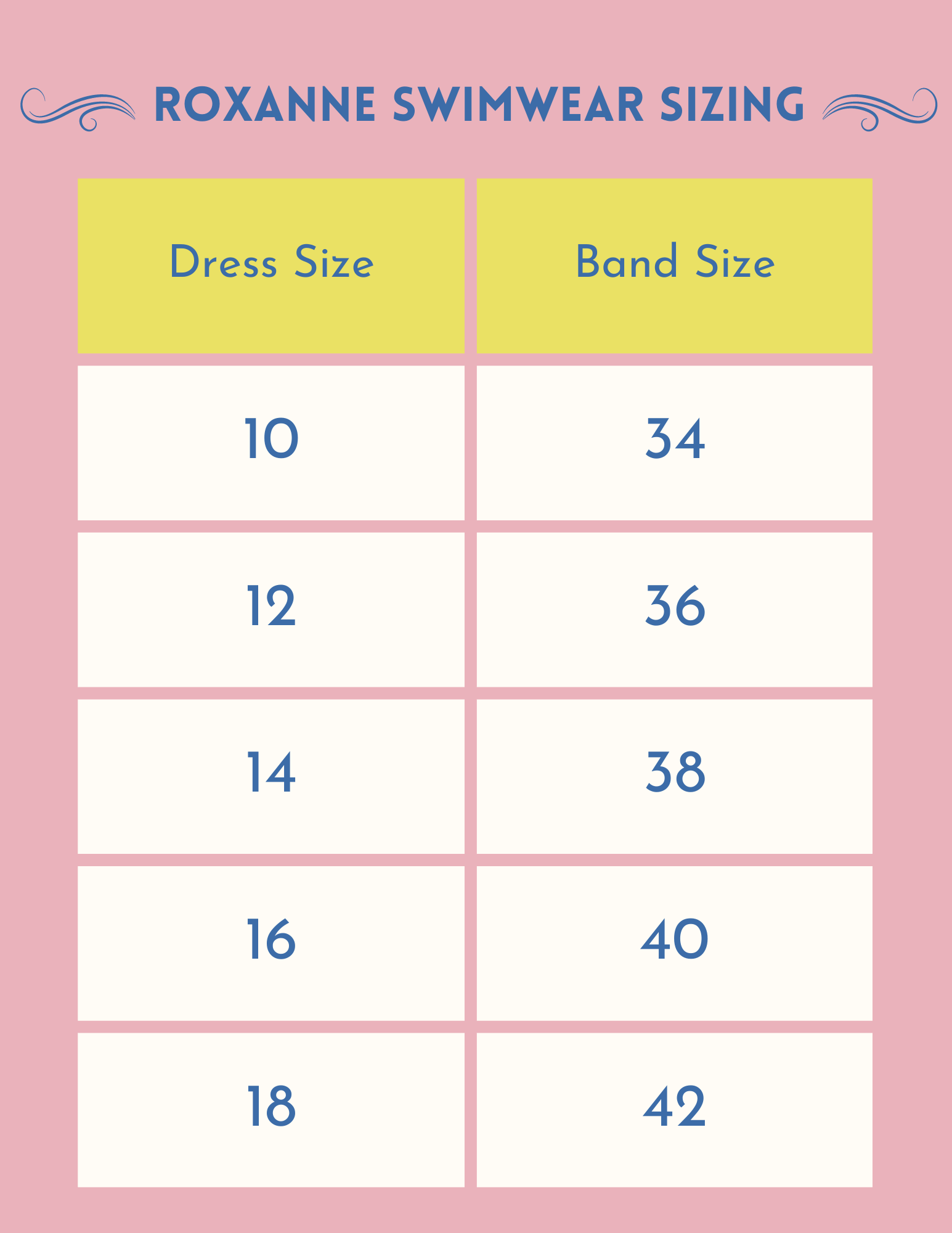 Are you making waves in your cup-sized swimsuit? Let us know all about it in the comments below!