Skorts date back as far as the 1880s in the early days of fashion, but they were most prominent in the 1990s and into the early 2000s. Girls and women of all ages were sporting Y2K fashion in the form of skorts as a great piece of clothing for a game of tennis, shopping at the mall, or just lounging around the house.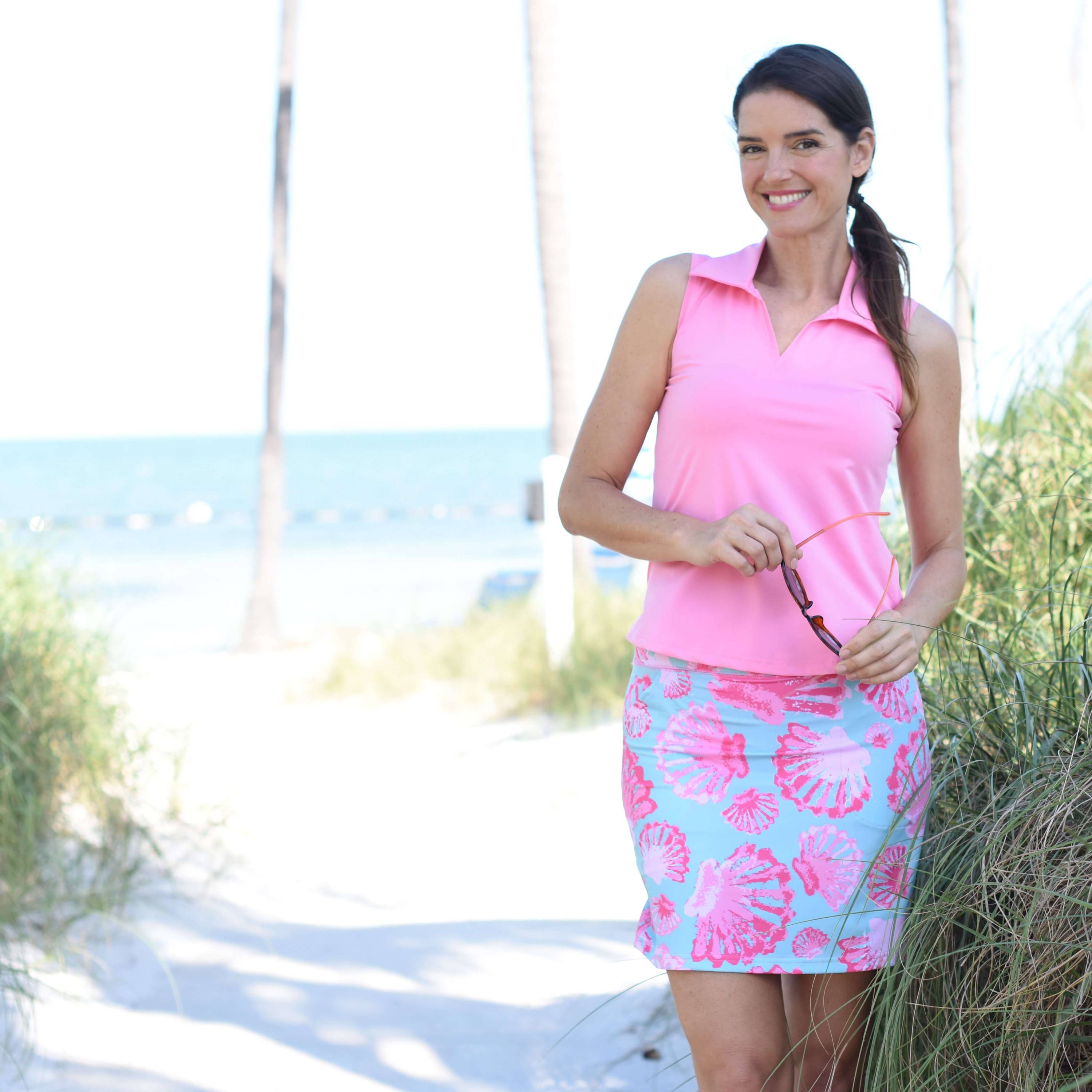 It wasn't until recently that skorts came back into the spotlight, with everyone from young girls to middle aged women getting ready to sport this nostalgic fashion choice.
Are Skorts in Style Today?
Just like many of the trends from the '70s and '80s that have reemerged over the last decade, skorts are back in style - and with good reason. Skorts are designed to be cute and playful like a skirt, with the protection and flexibility that comes with a pair of traditional shorts.
Skorts were still in fashion in 2021, and continue to pop up heavily in women's fashion. If you're interested in sporting some skort fashion but you're not sure where to get started, let us take the lead!
4 Ways to Style the Skort Trend
Skorts are in style, and it's time to take advantage of them! You may be inclined to wear them to complete a sporty look (as if you're ready to go win a match on the tennis court,) but there are dozens of accessories and tops that can balance the skort and make it more playful. Here are four tips and tricks for styling skort fashion:
Pair with a Sleek Black T-Shirt and Tennis Shoes
If you're looking for a simple look to pair with a vibrant printed skort, throw on a black t-shirt with a pair of tennis shoes. This is a great street-style look that maximizes comfort without taking away from the appearance.
If you want to keep things casual, don't worry about accessories. But if you want to elevate your look (or go from a daytime style to a nightlife one) you can add statement jewelry like rings, necklaces, or earrings. A small handbag can also help you add some spunk to this look.
Wear it With a Blouse, Heels, and Gold Jewelry
Skorts may be mostly associated with outfits for activity, but they're not limited to that! You can easily dress up a black skort with a flowy blouse, pair of heels, and gold jewelry and accessories. This makes a great option for date night or dinner parties with friends. You may even consider this outfit for a night out on your resort vacation.
Consider a Sweater and Ankle Boots
Skorts are perfect for springtime and summer weather, but that doesn't necessarily mean you have to pack them up for the winter. If you're looking for a fun outfit to wear to a family Christmas party, or a holiday get-together with your closest friends, pair a classic scalloped skort with a thick knit sweater and a pair of ankle boots.
Relax in Style with a Tank Top
You can sport a skort when you're out on the town, but that doesn't mean you can't sit back and relax on the couch in one, too. If you're looking for a casual outfit to wear on a cozy lazy day in your living room, throw on a pull-on skort with a tank top and your favorite pair of slippers. And if you're in the mood to leave the house, just swap the slippers for a simple pair of sandals.
What to Wear with a Skort
Sport Skorts in Style and Have Fun Along the Way!
When it comes to styling skorts, it's important to keep one thing in mind: versatility. Skorts are designed to be playful and functional, which means they can be styled for many different events and occasions. Don't be afraid to sport your skort wherever you're headed, and have fun with different top and accessory choices.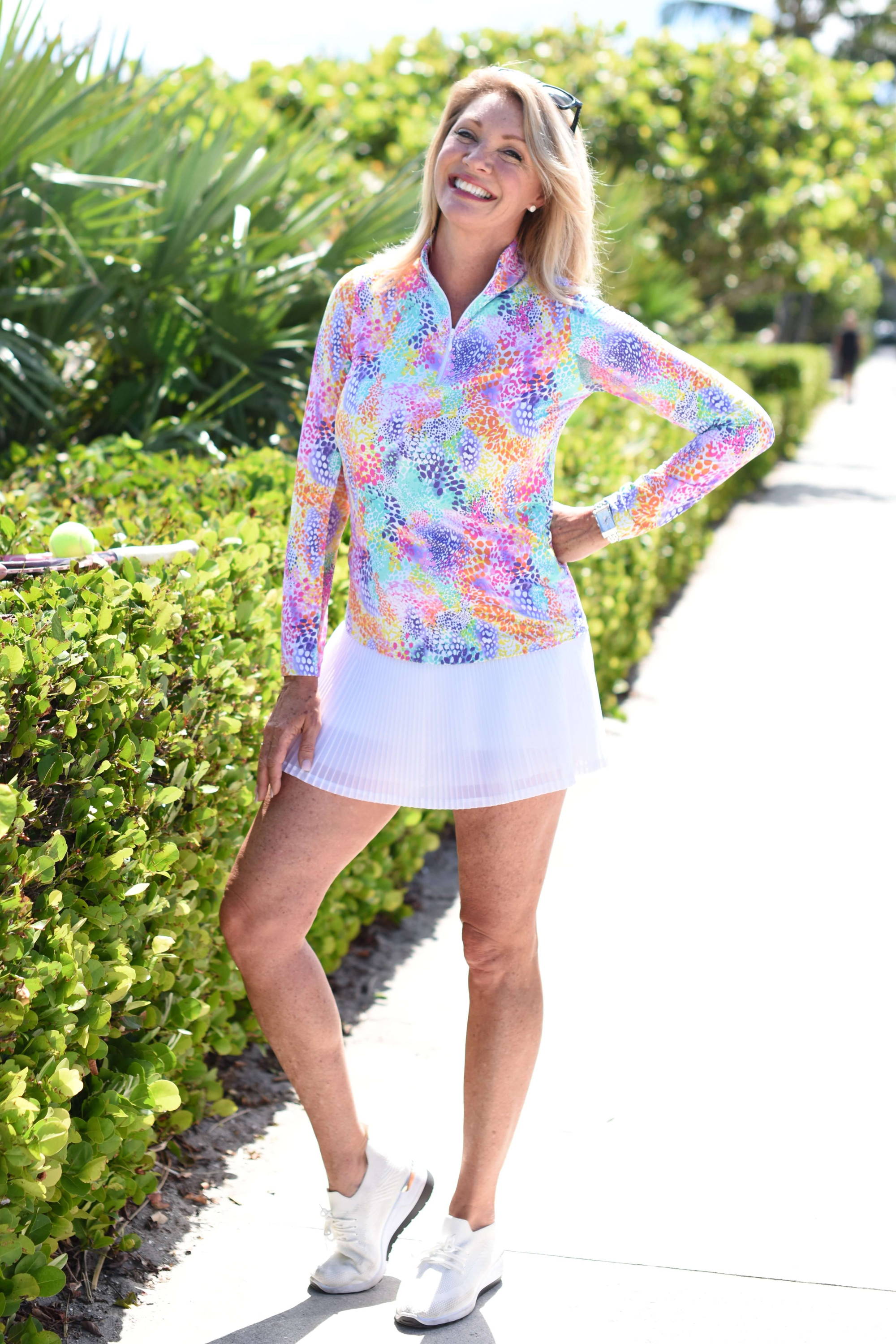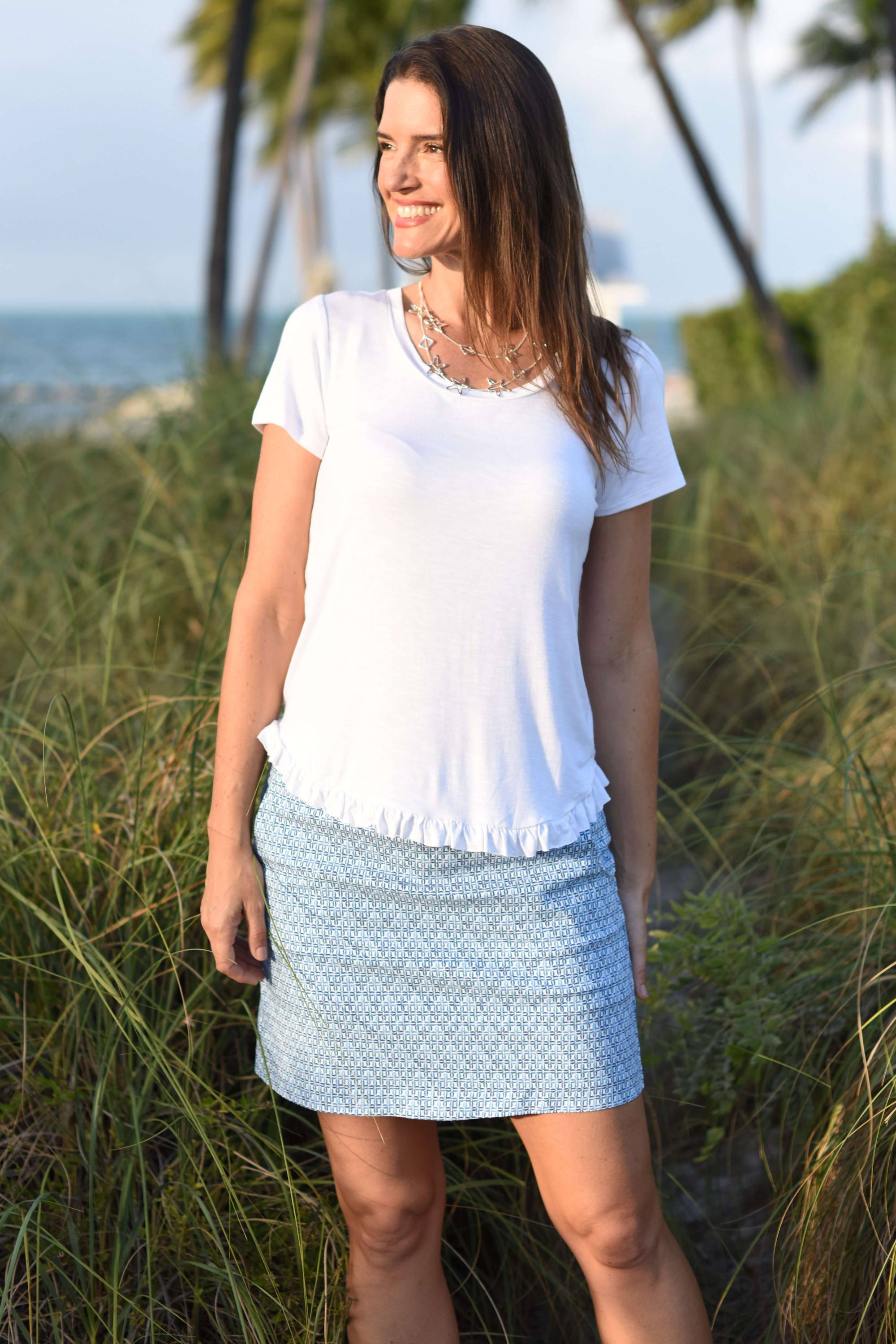 Some of Our Favorite Skorts
Shop for Skorts at Anthony's
Searching for pleated skirts and skorts to keep up with the latest fashion trends? Anthony's has a variety of options to add to your warm weather summer wardrobe.
From solid skorts and bermuda shorts to pull on printed skorts, we have a style for everyone. We work with brands that create stylish resort pieces with comfort in mind. No matter what style you choose, we have a fit for you.
Ready to get the look? Find a fashionable skort now! Shop our skirts, shorts and skorts today.