It's common to call an outfit with shorts a casual one; most people throw on a pair of jean shorts on a hot summer's day, or a pair of athletic shorts when they're getting ready to hit the gym or go on a jog through the park. But just because shorts are most commonly associated with informal tasks, doesn't necessarily mean you can't dress them up!
Whether you're getting ready for an upcoming resort vacation, or you're searching for fun and chic looks that don't involve skirts or dresses, you've come to the right place!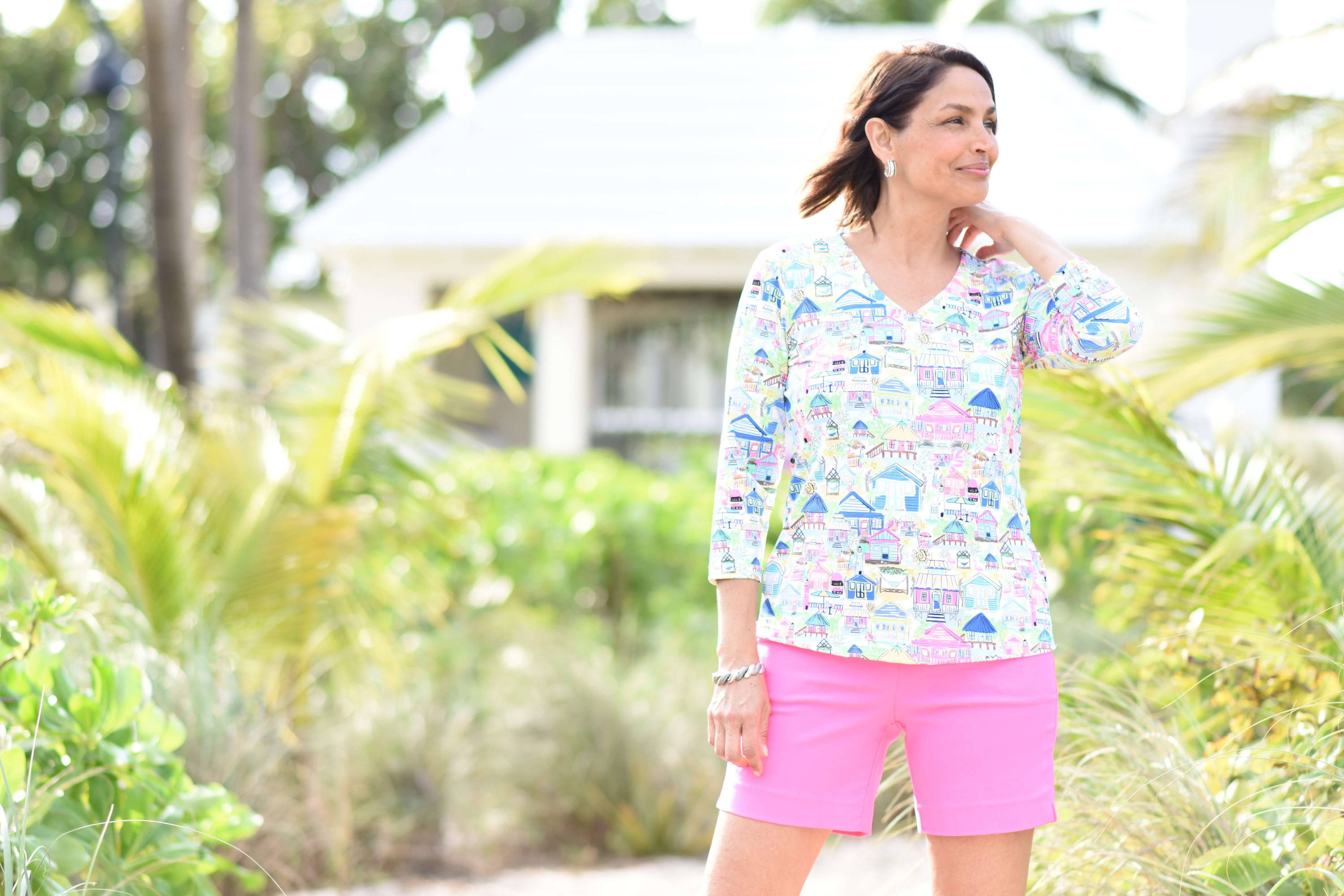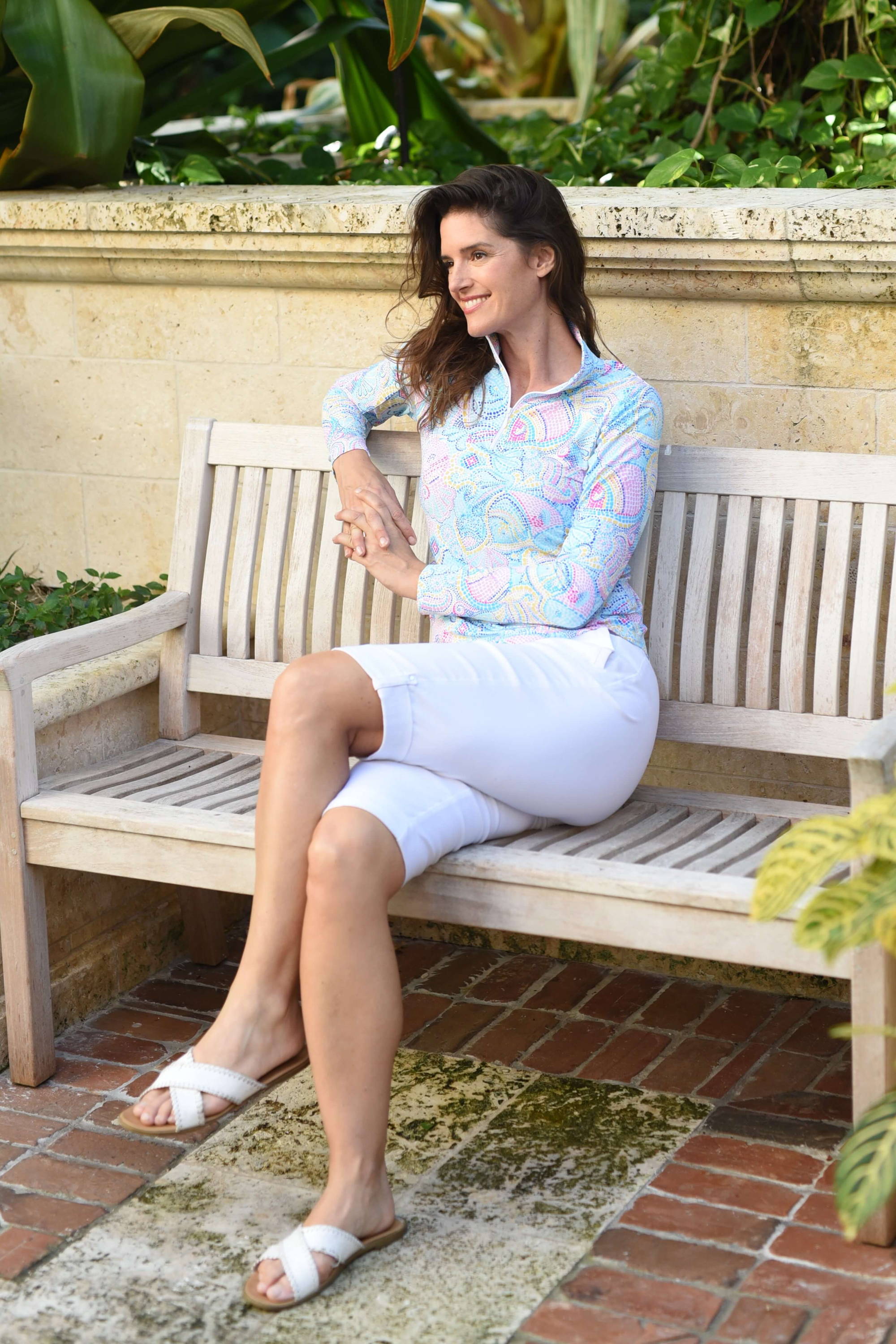 How to Pick Cute Outfits with Shorts
When looking for cute and casual shorts outfits that work for you, think about style and functionality. Choose outfits that don't restrict your ability to move around and go about your day, but don't feel obligated to dress down just because you're wearing a pair of shorts.
You don't have to invest in an entirely new wardrobe just to achieve a mix of chic and casual shorts outfits. There are various pieces of clothing you can add to your wardrobe as staple options that follow you from spring to summer, and even into winter if you live in the Sunshine State or somewhere else with a subtropical climate.
Essential Pieces for Your New and Improved Shorts Outfits

Piecing together an outfit with shorts can be classy or casual, depending on the look you're going for. Here are a few staple pieces we recommend adding to your collection to achieve your desired looks:
4 Cute Summer Shorts Outfit Ideas
Need guidance on different types of cute outfits with shorts? We've got you covered. Here are two casual options and two dressy outfits so you can achieve every look this summer.
1. Bermuda Shorts, Horseshoe Neck Top, Flat Sandals
When you're looking for a resort style outfit that you can wear to the beach and out to lunch, consider this option: combine a pair of white Zac and Rachel bermuda shorts with a unique top for a look that shows your personal style is full of character. The shorts are the perfect complement to nearly any style shirt, but when paired with this fun and festive Ruby Rd. horseshoe neck top, you can expect to turn a few heads. Add a pair of your favorite sandals to complete your summer look.
2. Pull-On Skort, Tie-Front Blouse, Heels
If you haven't seen a skort since the 90s, it's time to give this trend another shot! Skorts make the perfect shorts variation for someone who wants to dress up a casual look. Consider this outfit idea: dress up this pull-on skort and tie-front blouse, both by Zac and Rachel, with your favorite heels for a chic and classy shorts look.
3. Pull-On Scallop Short, Cowl Neck Top, Sneakers
Packing for your resort vacation or cruise doesn't have to involve dozens of skirts and dresses. Pack this outfit for a cute everyday casual look: this Bali cowl neck top and Anthony's Resort Wear scallop shorts combo offers both style and comfort. Perfect for a day spent walking on the beach or grabbing mid-day cocktails with friends, make this casual look a regular staple in your outfit rotation.
Lattice Bermuda Short, UPF50+ Tank Top, Flip Flops
If you tend to go for sundresses or shorts based on length, don't fret. We have a variety of long shorts to choose from that are equally stylish, functional and comfortable. For a fun yet casual look, try this outfit: with this Anthony's Resort Wear lattice-accented bermuda short and UPF50+tank top, you can look and feel great spending time in the sun with extra skin protection. Throw on a pair of flip-flops and your cute and casual outfit is complete!
Shop for Shorts and Everything Else at Anthony's
At Anthony's we want to help you look and feel comfortable and confident year-round. Whether you're headed to a resort for a relaxing vacation or you're just looking to add a few pieces to your summer wardrobe, we've got you covered.
Our collection of shorts, blouses, and shorts makes it easy to curate an outfit perfectly fit for date night with your significant other while simultaneously picking out the outfit for a day at the park with your grandchildren. No matter your personality, style, or comfort preference, we have options for you.
Need an outfit for an upcoming event? Need more shorts for the warmer months? Start shopping for your warm weather outfit needs today!